Peace and Pandemonium
Tuesday, August 26, 2008
Sophia Lily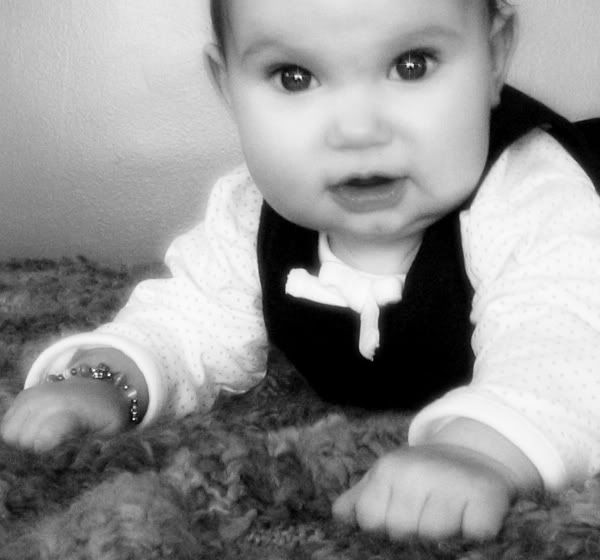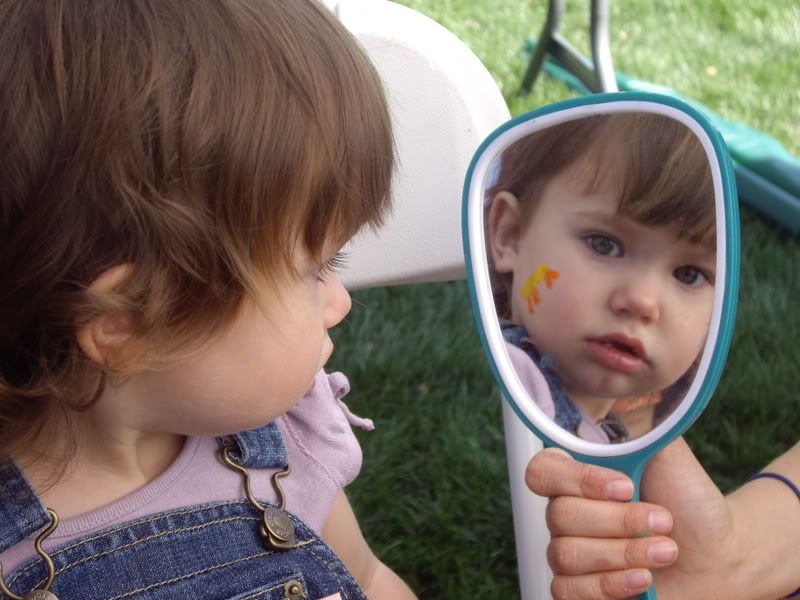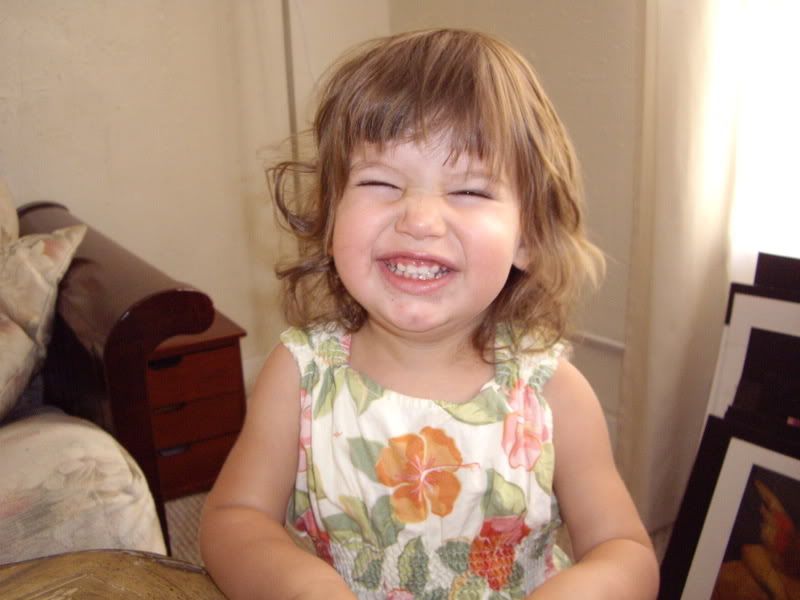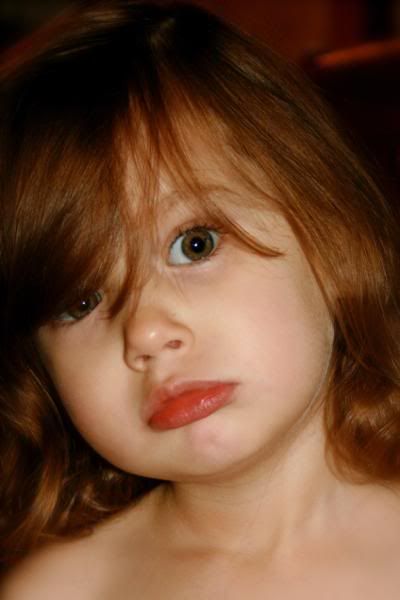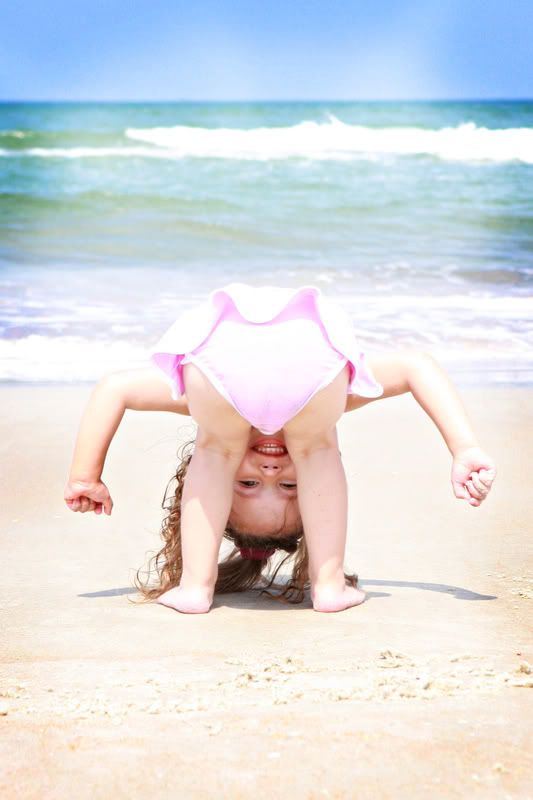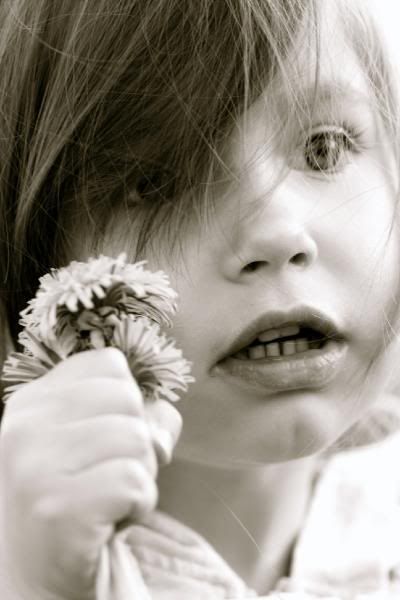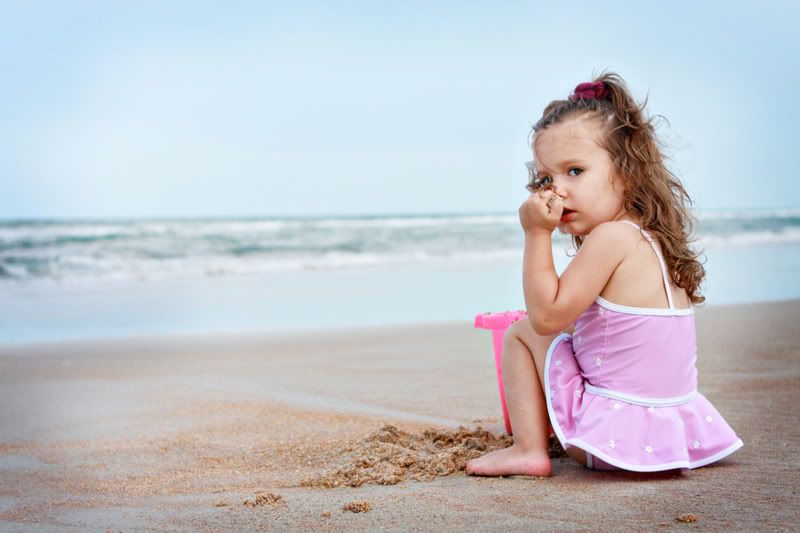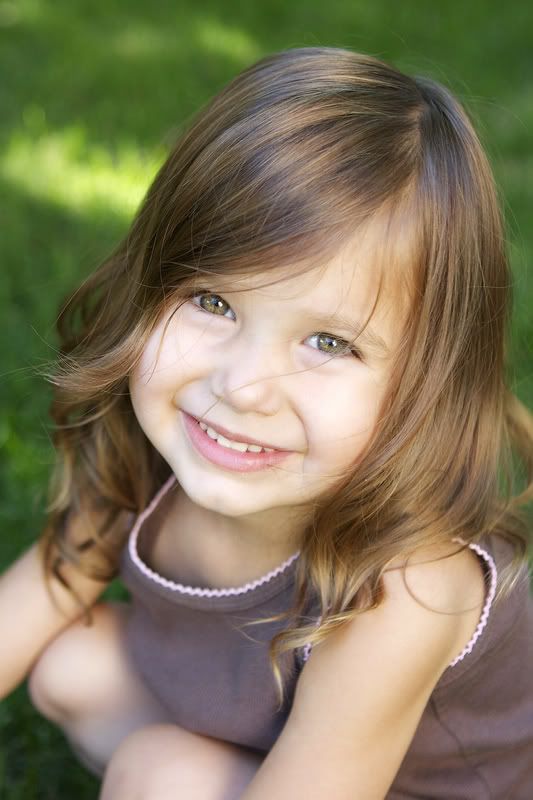 Today my Princess Sophie turns
3
years old! I feel so incredibly blessed to have such a beautiful daughter to love and nurture. She truly makes my heart and spirit soar. Because I have two boys and a girl I can say this honestly, there
is
something extra special about a mother/daughter relationship and I'm so grateful to have Sophia in my life. Of all of my daughters, she is by far my favorite!
Some of Sophie's favorite things are:
Playing dress ups with Matias (playing
anything
with Matias for that matter)
Licking and chewing on her hair
Playing with Juan Carlos (her new kitten)
Pretending to be Cinderella and Sleeping Beauty and playing "princesses"
Being a loving mommy to all of her dolls
Putting on makeup and being pretty
Cereal with an emphasis on Cheerios
Playing with her "spriends" (
sp
makes a
f
sound.)
Happy Birthday to my little angel baby. You will always be my princess!!
Sunday, August 24, 2008
Edward
I openly admit it. I cant get this beautiful face out of my head. His "liquid topaz eyes" are smoldering all over the place!! His "marble skin" is cold and hard and when he steps out into the sun...celestial being. Except of course for the fact that he's a vampire and has no soul and will quite possibly be damned to Hell if he were to ever die. Oh Edward I love you so, maybe more than Bella. Well, maybe not, but still A LOT!! More than I should. This actor is named Robert Pattinson and he also played Cedric Diggory in Harry Potter. I always knew I liked him.
It's seriously funny that I'm even writing this post because for 2 years I happily passed on reading these books. I felt that they would be immature and trite. I always kind of grimaced whenever anyone would start gushing over them because it all just seemed so overly ridiculous. I decided to read them so that I could judge them according to my own opinions. To my slight dismay and complete and total embarrassment, I ABSOLUTELY LOVE THESE BOOKS! The writing is not great in my opinion. Stephenie Meyers tends to use a lot of the same words and phrases to describe her story. It gets a little old. For example, "liquid topaz eyes", "cold marble skin", Bella only ever seems to "mutter" or "murmur" her words. It got a little boring in that regard but the story itself is addicting. The characters are awesome. The books are fast paced and easy to read and I just love them. That's all there is to it.
I read the first three books in 3 weeks and I am about 140 pages into Breaking Dawn. I'm torn. I want to read it slowly to draw out the time I have left with Edward. On the other hand I want to finish it already so that I can have my life back!! Either way, life's about to get so good.
Saturday, August 23, 2008
Pink Bullets
I've been thinking a lot. I feel I need to write. I'm working on it. Until then, this is one of my new favorite songs.

Pink Bullets by the Shins


I was just bony hands as cold as a winter pole
You held a warm stone out new flowing blood to hold
Oh what a contrast you were
To the brutes in the halls
My timid young fingers held a decent animal.

Over the ramparts you tossed
The scent of your skin and some foreign flowers
Tied to a brick
Sweet as a song
The years have been short but the days were long.

Cool of a temperate breeze from dark skies to wet grass
We fell in a field it seems now a thousand summers passed
When our kite lines first crossed
We tied them into knots
And to finally fly apart
We had to cut them off.

Since then it's been a book you read in reverse
So you understand less as the pages turn
Or a movie so crass
And awkardly cast
That even I could be the star.

I don't look back much as a rule
And all this way before murder was cool
But your memory is here and I'd like it to stay
Warm light on a winter day.

Over the ramparts you tossed
The scent of your skin and some foreign flowers
Tied to a brick
Sweet as a song
The years have been short but the days go slowly by
Two loose kites falling from the sky
Drawn to the ground and an end to flight.

Sunday, August 17, 2008
Victorian Art Exhibit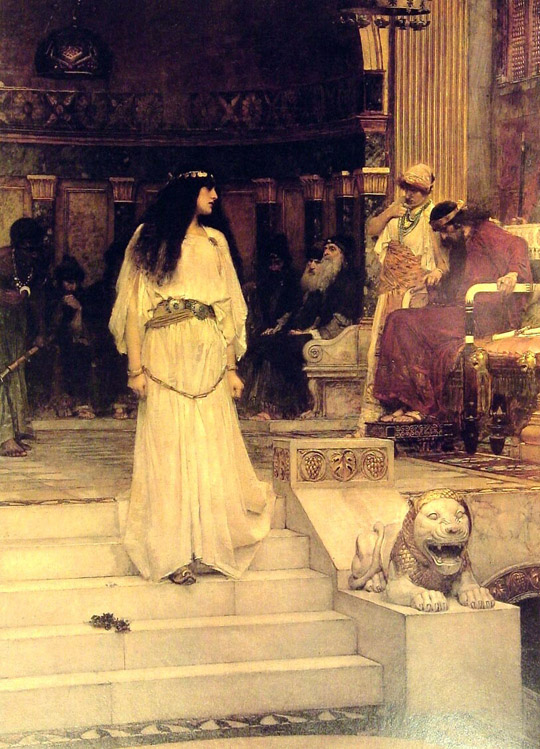 I got the chance to see this amazing John William Waterhouse painting at the Victorian Art Exhibit at the BYU Museum of Art this weekend. I went twice because the first time wasn't enough. It is titled "Mariamne Leaving the Judgment Seat of Herod" (1887). It is absolutely gorgeous. Waterhouse is my favorite painter. I love his style and the beautiful way that he paints woman. He is unmatched my most other artists in my opinion.
This painting called "Death Crowning Innocence" by George Fredric Watts was another image that stirred my soul. This painting resonates peace within me. It portrays the death of a child and the warmth and love that envelopes him as he is taken. Instead of a scary grim reaper or some other frightening image we conjure up when we think of death, this innocent baby is gently taken away by a loving woman. Perhaps a mother as well. She is protective, caring and tender as she crowns this innocent child with his golden halo. I love it. The colors, the texture of the paint, and the calmness it evokes in me all bring me joy and comfort at this time.
Thursday, August 14, 2008
Evan Chandler Haddock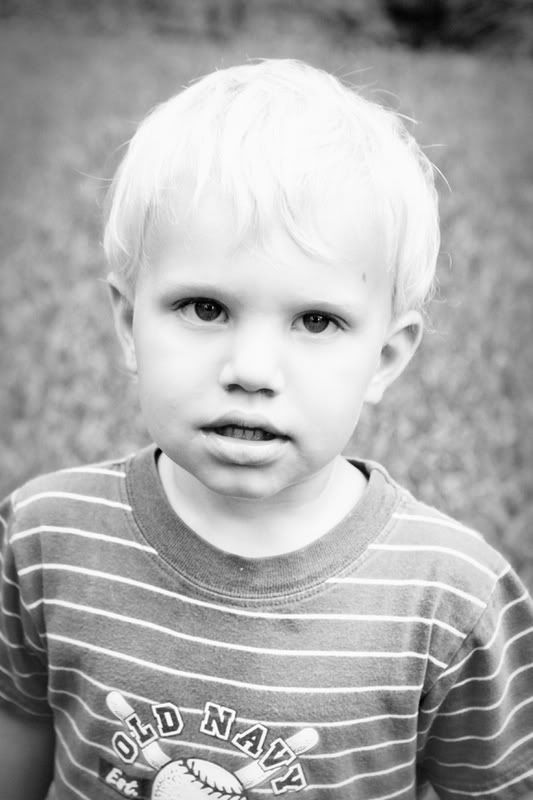 A few of you already know, but for most of you this will be news. Unfortunately it's not the kind of news you would ever want to hear. If you don't want to read, I understand. I hardly want to type it.
Steven's older brother Jim and his sweet wife Angela lost their youngest son Evan in a drowning accident on Sunday night. He wasn't 2 yet. I am completely torn apart about it. It took a couple of days to sink in. Now that it has, I am so sad. I'm devastated for Jim and Angela and for their three surviving children Danielle, Kailey, and Cameron. This truly is EVERY mothers worst nightmare. It's one of the fears I have that I am afraid to even speak of, yet now, here I am, blogging about it. I wasn't sure if my blog would be the right place to put something so deeply personal but I was assured that this post would be well received. I hope that writing my feelings about it will help me heal. I also hope that Jim and Angela will find some comfort here.
Our family had the opportunity to meet Evan for the first time this summer during our family reunion. His sheer size astounded me. He towered over Sophia and she is almost 3. He was not only big physically but also brimming over with personality, life, and spirit. It was hard not to be entertained by Evan. He was an enormous source of joy, not only to his parents and his siblings but also to all of his extended family. He is and will always be an absolute precious part of our family. I will really miss him. I can only imagine how his parents will manage.
The funeral services for little Evan were this morning. Steven told me that it was very sad but that the whole family is being lifted up by the spirit. If you want to read the news article I have linked it
here
. The obituary was beautifully written. If you would like to read it I've linked it
here
.
As I have been thinking about this the past couple of days the idea of joy and sorrow has been on my mind. Having children is a risky thing. There, I said it. It's a risk. The amount of love, hopes, and happiness you feel for your child cannot be mirrored by anything in the whole world except for maybe the pain and devastation you would feel if you were to lose that child. We are each given the incredible gift of creating life. We as women get the glorious opportunity to feel that child move and grow within our womb. We labor hard to deliver this new life into our physical plane. The discomfort during pregnancy and the pain of labor and delivery hurts a lot but quickly becomes a distant memory once we have been given the very best gift life has to offer. That glorious gift of new life!! A baby more precious than all of the riches this life could possibly offer. We are immediately so deeply invested in this new baby. It seems almost instantly that our life could never be the same without. That is how quickly and how deep the bonds form. It is a beautiful thing. The joy experienced here knows no limits. This is the blessing of motherhood. Angela, this is a blessing that is yours to keep for all of eternity.
One of my favorite books is called
The Prophet
by Kahlil Gibran. It is one of the most insightful and meaningful books I have ever read. One of the chapters is called Joy and Sorrow. He is much more eloquent than I could ever be so I will let him sum up my feelings on the subject.
Then a woman said, "Speak to us of Joy and Sorrow."
And he answered:
Your joy is your sorrow unmasked.
And the selfsame well from which your laughter rises was oftentimes filled with your tears.
And how else can it be?
The deeper that sorrow carves into your being, the more joy you can contain.
Is not the cup that hold your wine the very cup that was burned in the potter's oven?

And is not the lute that soothes your spirit, the very wood that was hollowed with knives?
When you are joyous, look deep into your heart and you shall find it is only that which has given you sorrow that is giving you joy.

When you are sorrowful look again in your heart, and you shall see that in truth you are weeping for that which has been your delight.

Some of you say, "Joy is greater than sorrow," and others say, "Nay, sorrow is the greater."
But I say unto you, they are inseparable.
Together they come, and when one sits alone with you at your board, remember that the other is asleep upon your bed.
Verily you are suspended like scales between your sorrow and your joy.
Only when you are empty are you at standstill and balanced.
When the treasure-keeper lifts you to weigh his gold and his silver, needs must your joy or your sorrow rise or fall.
I am so grateful for the blessings of the temple and for the plan of salvation. I know that this may be the only thing keeping Jim and Angela afloat right now. If any of you would like more information about how
families can be together forever
, please follow the link.
These are pictures I took of my beautiful nieces and sweetest nephews while we were in Florida this past June. I love these kids
so much
and I hope that you will remember them in your prayers tonight. This whole thing has been so hard on each of them and I know your prayers will lift them up.
Danielle
Kailey
Cameron
Sunday, August 10, 2008
Baby Hibbin
A few days ago I got to take pictures of sweet baby Hibbin and let me tell you, this boy is
pure sunshine
!
I just couldn't resist this ADORABLE before...
...and after!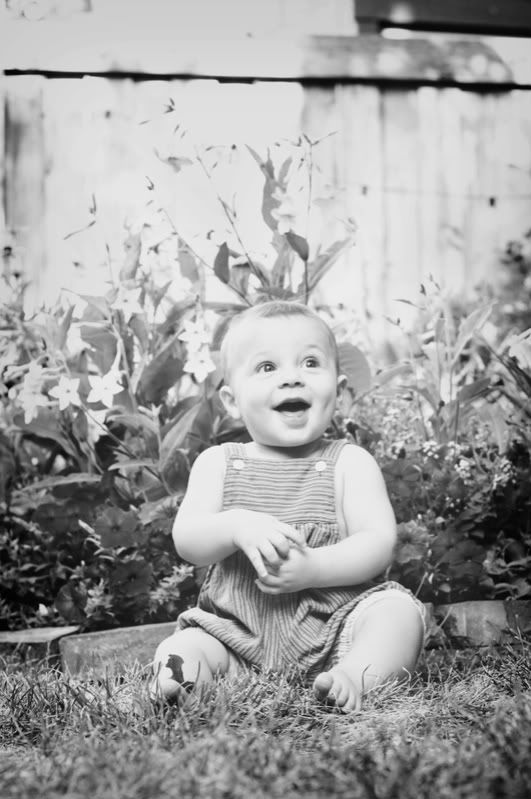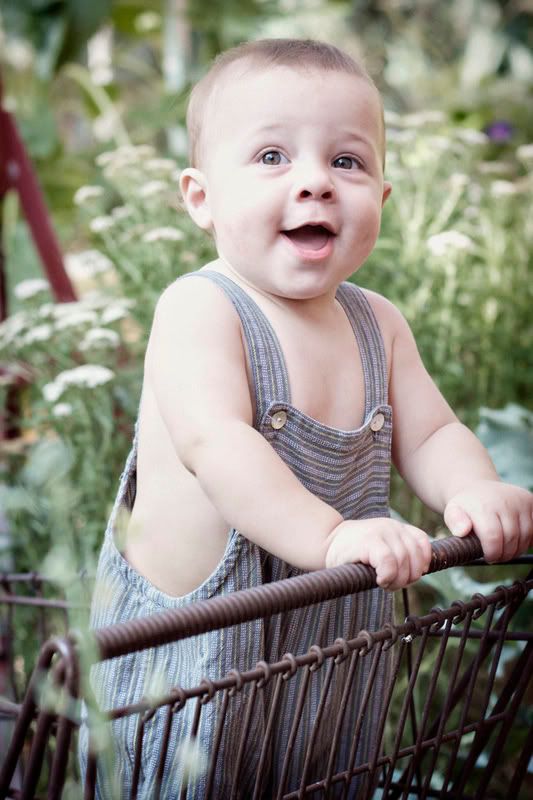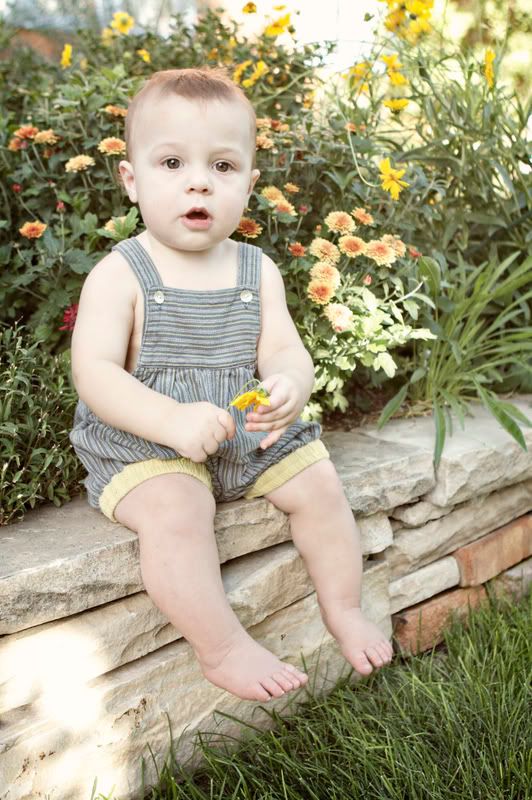 I cant help but think of this when I look at this picture.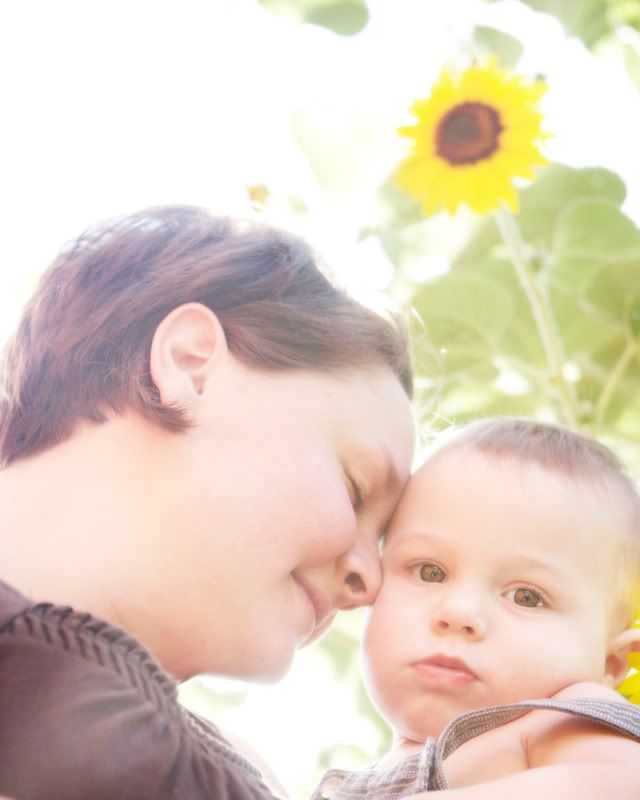 This is my favorite image from this shoot. The tenderness between Hibbin and his mama just speaks to me.
Friday, August 8, 2008
Emze Designs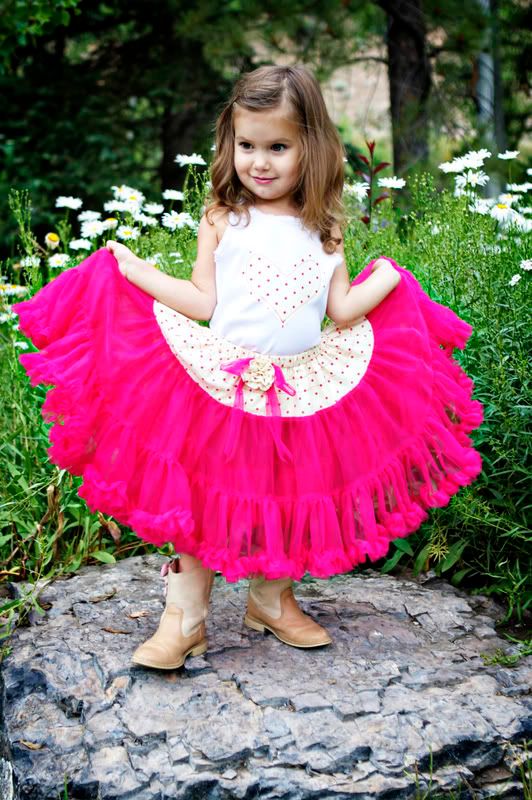 My extremely talented friend Emily K. Smith has started her own design company and is calling it
Emze
. When I say extremely talented, I am not exaggerating in the least. Emily is a professional costume designer, clothing designer, seamstress, writer, cake decorator, gourmet cook, mother, wife, sister, friend, and up & coming business woman. She is currently designing and creating these darling pettiskirts. If you have a daughter anywhere from 2 to 5 years, or older for that matter, you will want these skirts for her to wear. They are
total
attention grabbers because they are so incredibly cute and playful. She currently has 10 styles, each one designed to bring out
your
daughters personality. She is committed to quality and style but don't just take my word for it. Go to her
blog
and check these skirts out. I think every girl needs
at least
one to wear back to school.
Emily asked me to photograph these amazing pettiskirts for her new blog and Etsy page. It was a purely enjoyable experience for me. I mean, just imagine it, nine sweet little girls...sisters, cousins, and friends...all twirling, giggling and posing for the camera in these charming creations. It was a very girly evening...
...Exactly what Sophia and I needed. Thanks Emily.
Sunday, August 3, 2008
The Return of "The Dress"
A month ago
The Dress
made her debut on my blog. Since that time, she has been stuck on a dress form at my moms house, completely and totally bored. She has kept herself entertained by scaring people who walk through the living room late at night. Many people have been startled by her. It didn't take long for us to realize that this dress was not just a beautiful weaving of lace and tulle...she was much more. She has an entity of her own. Steven named her Liz.
Liz is very particular about who she will allow to wear her. She
is
a size 2/4 for heavens sake! I remembered how well Kristina and Liz got along the first time around so I decided to get them both back together to reprise their roles as 'the beautiful Bride' Kristina wearing 'the beautiful Dress' Liz...
***I wanted to add that I have taken the liberty to experiment heavily in photo shop. How am I ever going to learn the program if I don't explore its possibilities?***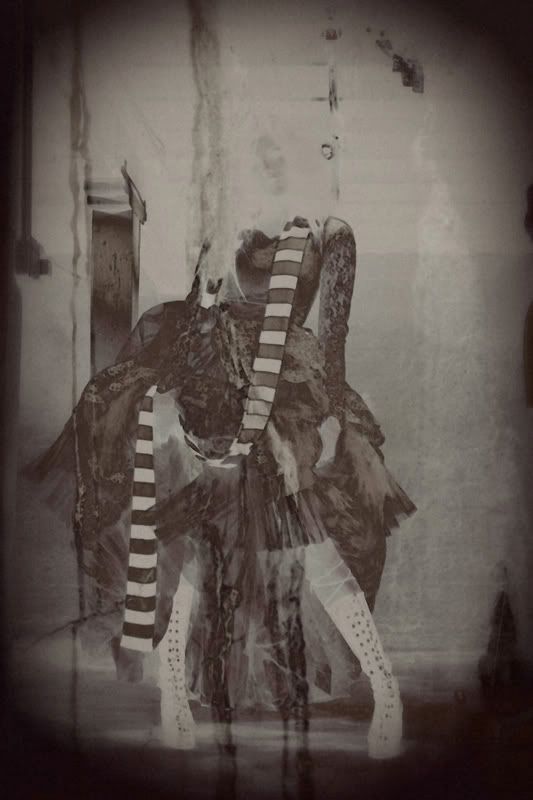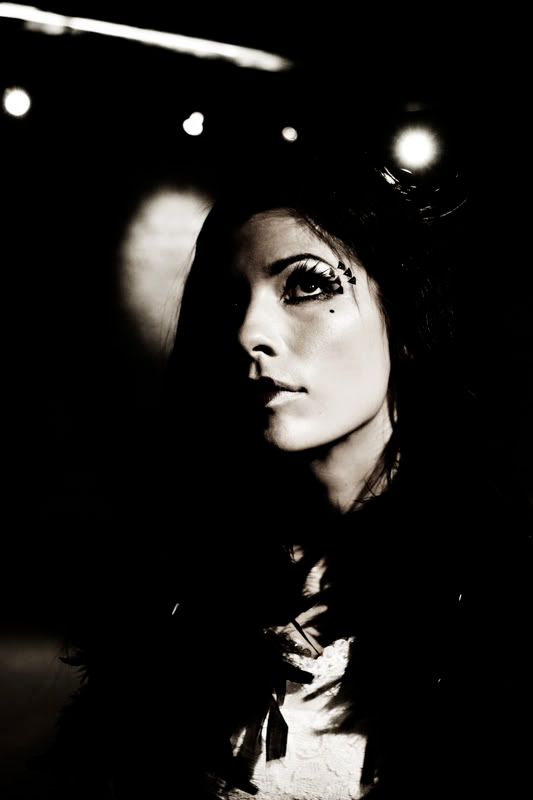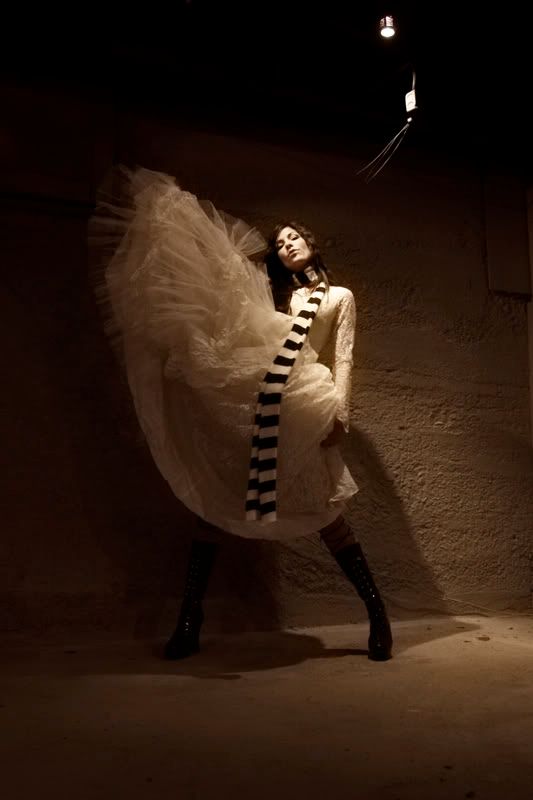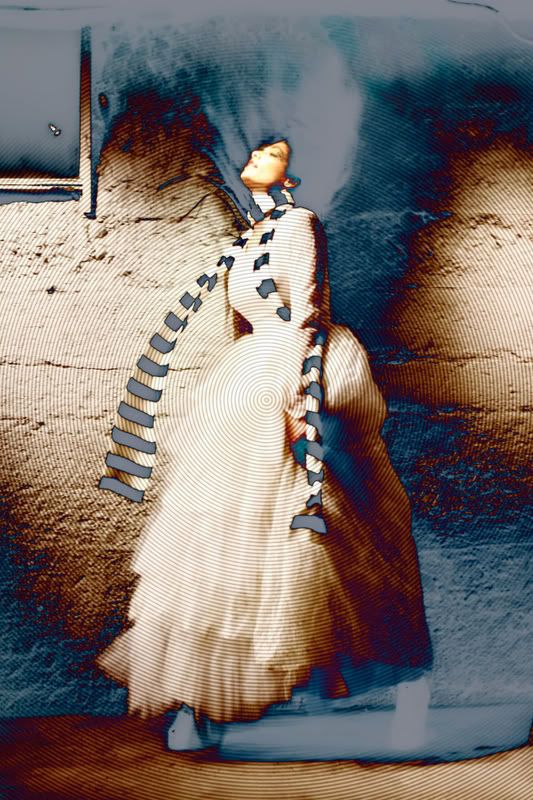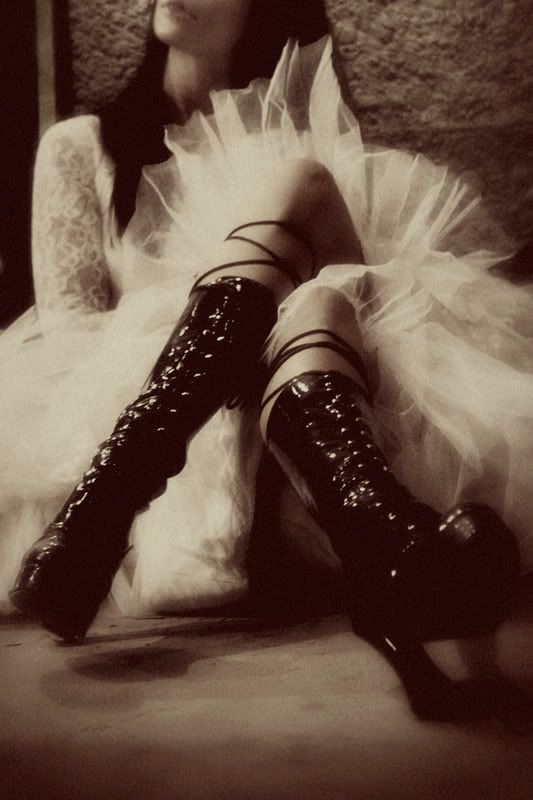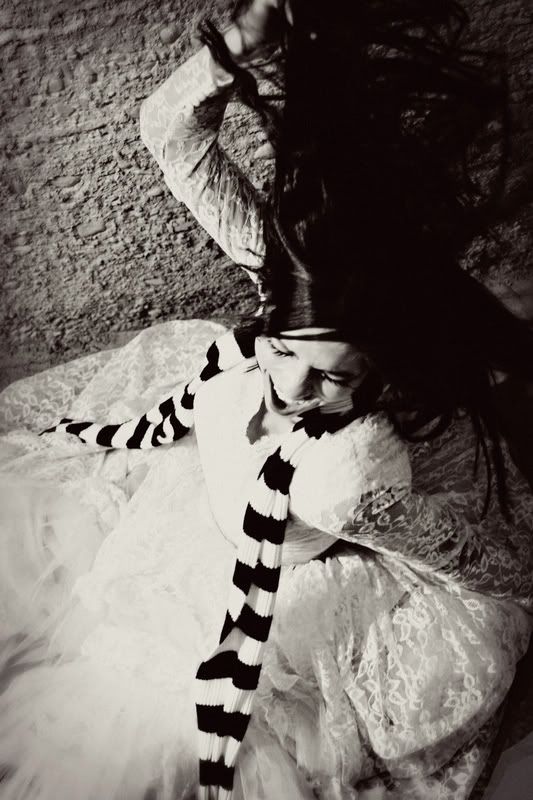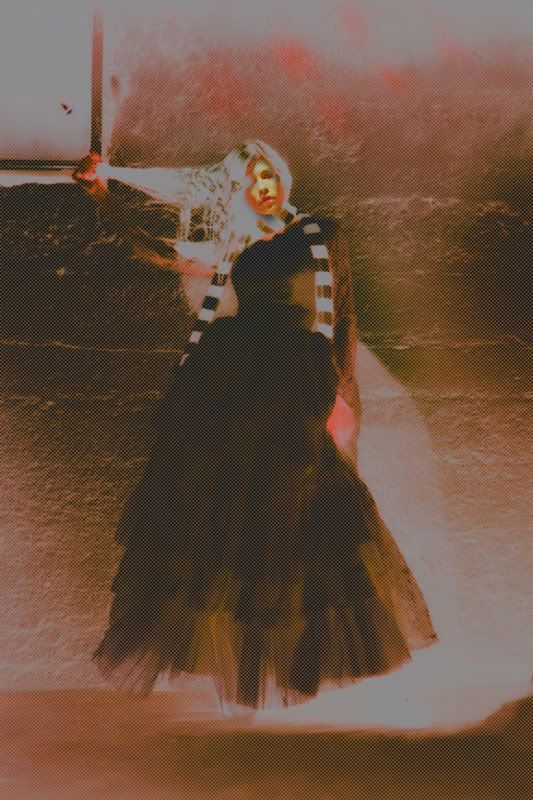 Did that scare anyone?
Friday, August 1, 2008
Matias the Photographer
Matias captured some interesting shots of me and my brother Christian. I thought I'd share. I didn't do anything to them. I just left them the way they were originally taken. I really like them. They have already inspired some new ideas. Thanks Matias!!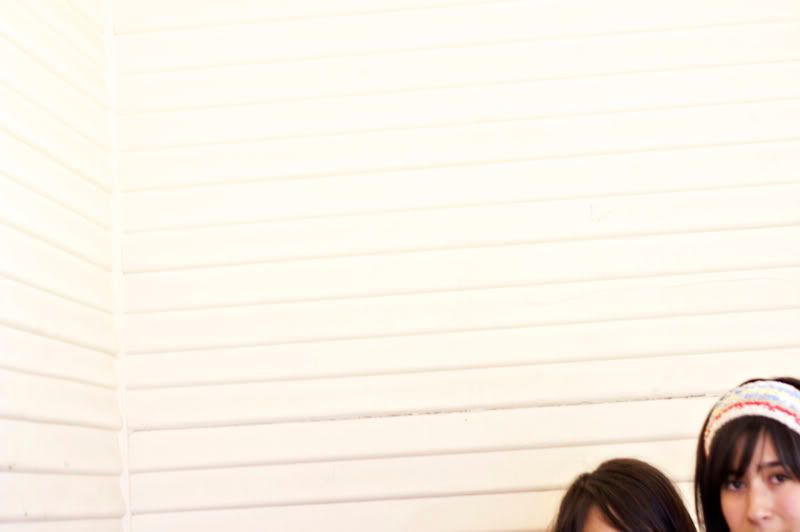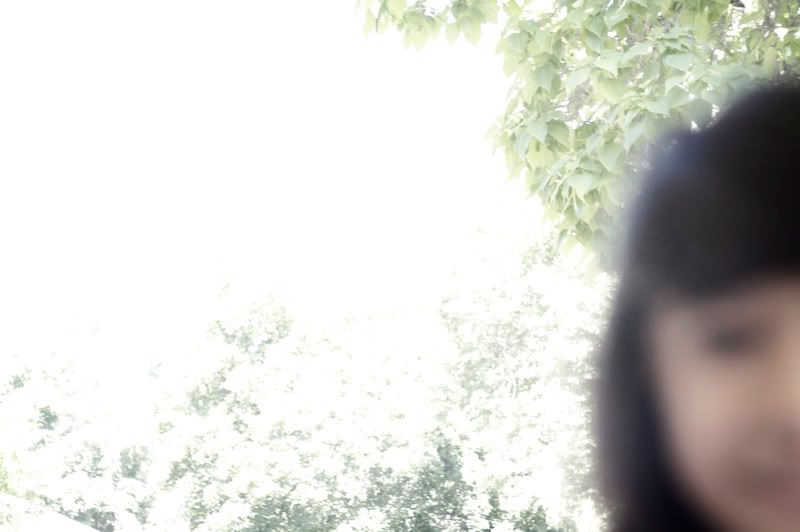 Archives
December 2007 January 2008 February 2008 March 2008 April 2008 May 2008 June 2008 July 2008 August 2008 September 2008 October 2008 November 2008 December 2008 January 2009 February 2009 March 2009 April 2009 May 2009 June 2009 July 2009 August 2009 September 2009 October 2009 November 2009 December 2009 January 2010 February 2010 March 2010 April 2010 May 2010 June 2010 July 2010 August 2010 September 2010 October 2010 November 2010 December 2010 January 2011 February 2011 March 2011 April 2011 May 2011 June 2011 July 2011 August 2011 September 2011 October 2011 November 2011 December 2011 January 2012 February 2012
Subscribe to Posts [Atom]