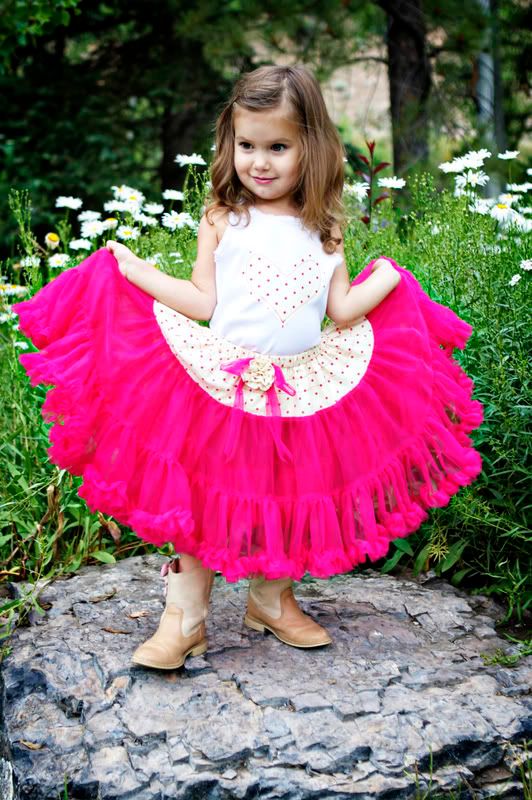 My extremely talented friend Emily K. Smith has started her own design company and is calling it
Emze
. When I say extremely talented, I am not exaggerating in the least. Emily is a professional costume designer, clothing designer, seamstress, writer, cake decorator, gourmet cook, mother, wife, sister, friend, and up & coming business woman. She is currently designing and creating these darling pettiskirts. If you have a daughter anywhere from 2 to 5 years, or older for that matter, you will want these skirts for her to wear. They are
total
attention grabbers because they are so incredibly cute and playful. She currently has 10 styles, each one designed to bring out
your
daughters personality. She is committed to quality and style but don't just take my word for it. Go to her
blog
and check these skirts out. I think every girl needs
at least
one to wear back to school.
Emily asked me to photograph these amazing pettiskirts for her new blog and Etsy page. It was a purely enjoyable experience for me. I mean, just imagine it, nine sweet little girls...sisters, cousins, and friends...all twirling, giggling and posing for the camera in these charming creations. It was a very girly evening...
...Exactly what Sophia and I needed. Thanks Emily.