On this morning, the sun was beautifully diffused and soft behind the clouds. I didn't really know what I was going for with these, I just knew that the lighting was gorgeous and I wanted to be my model. I also knew that I didn't want my face in the shot since I had literally just rolled out of bed, got dressed, and left the house. :) I found this field and set up the tripod. The trickiest part of this whole thing was the phantom focus point. I pretty much had to guess at where I might stand and then race to stand there not having a clue as to where "there" actually was.
The other really
cool
thing about this morning besides the lighting, was that the wind was really blowing. "Cool" meaning both awesome and freezing!! For this next shot the wind started picking up so I pressed the button and ran "there" all the while thinking in my head "Blow wind! Blow wind!!!" Then like magic, the wind blew straight at me with full force. Right then, the shutter snapped. This shot turned out exactly how I hoped it would.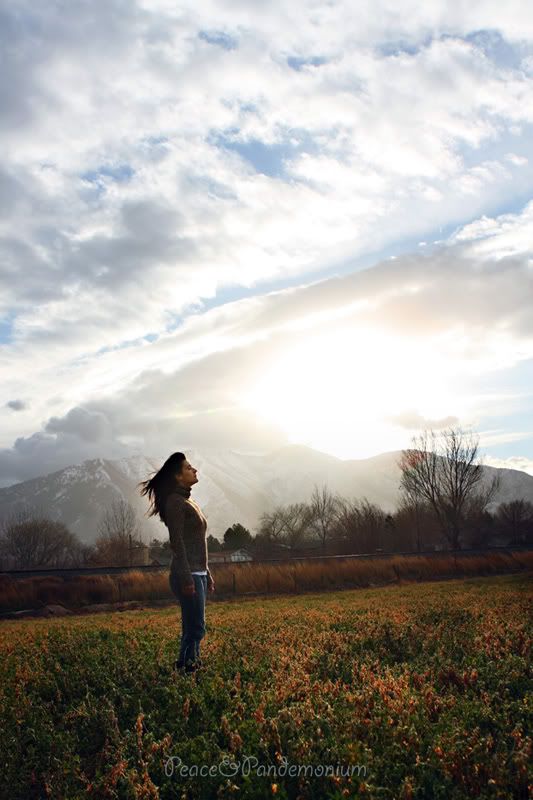 By the time I got home, winter had officially arrived. The ground was covered in a couple inches of the first beautiful, white, glistening snow of the season.
It all happens so fast doesn't it?