When I agreed to hike for "20 minutes" to the location where this very secluded wedding was to take place, I had NO IDEA what I was getting myself into. That being said, I had the most fun getting to, witnessing, and photographing this beautiful wedding. It was truly a pleasure and an honor to be there.
Michelle and JD backpacked their formal wear deep into a canyon where we literally hiked up a
river
to get to the ceremony location.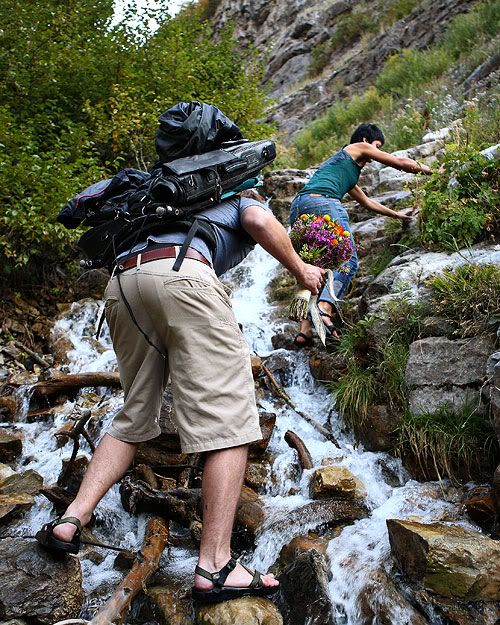 After hiking for more like
45 minutes
(mainly because I'm slow and was terrified of slipping and falling on my bag of lenses)
up stream
,
in the river
for much of the time, we finally reached a beautiful waterfall.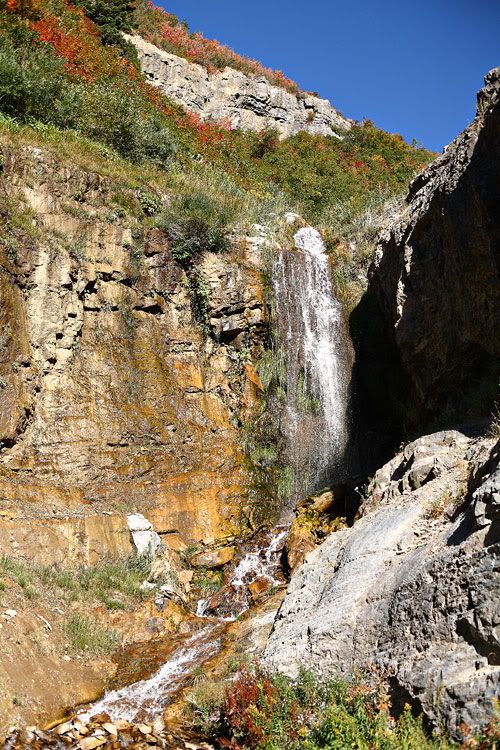 I mistakingly thought that this was where the deed was to be done but
NOOOOOO
, instead we then
scaled a wall
, pulling ourselves up by the roots of trees to even higher ground. Once we arrived though, it was all worth it. The final destination was a beautiful platform made of stone, looking out over the canyon filled with trees and fall colors.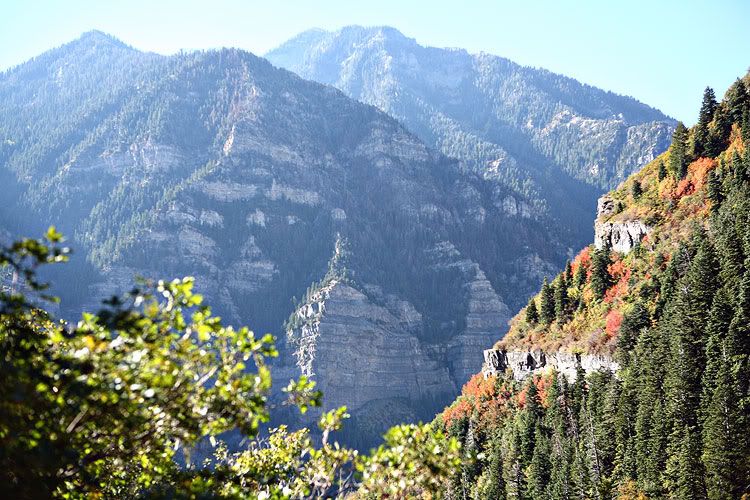 It was truly one of the most beautfiul places I've ever been. Perfect for a wedding if your brave enough. Thankfully, JD and Michelle are.
I'll let the rest of this story unfold through pictures...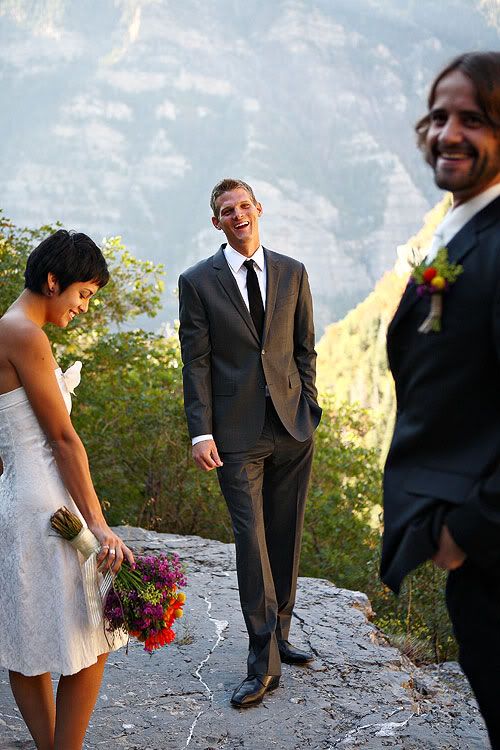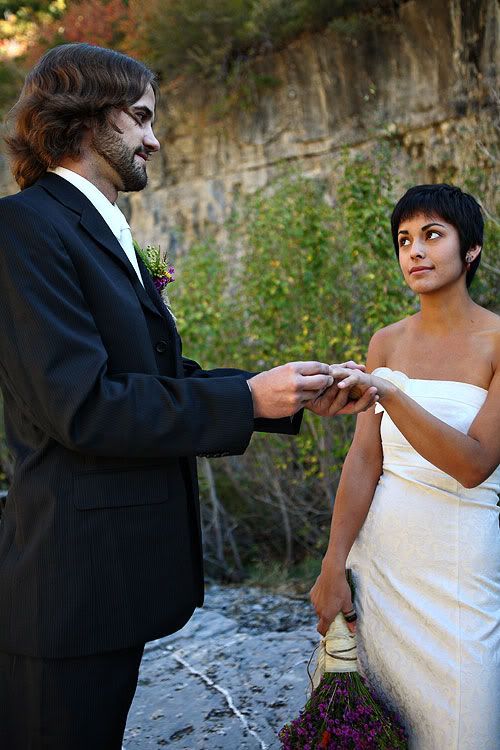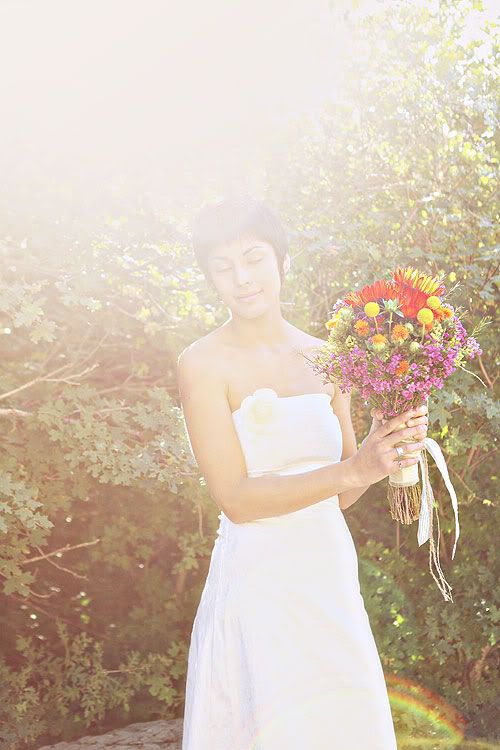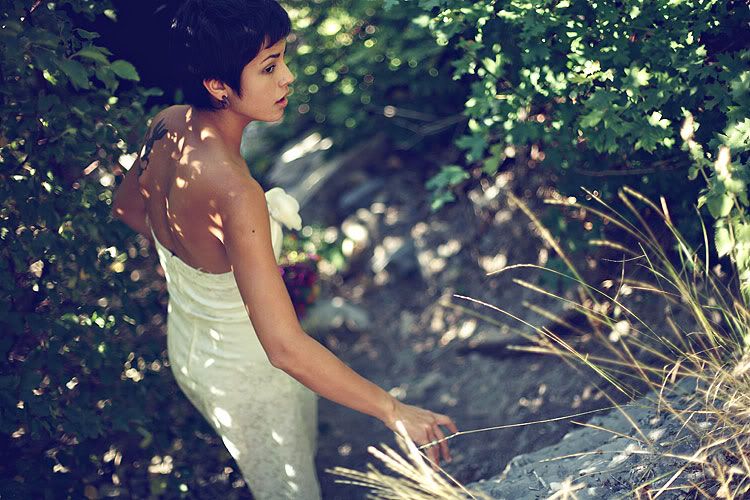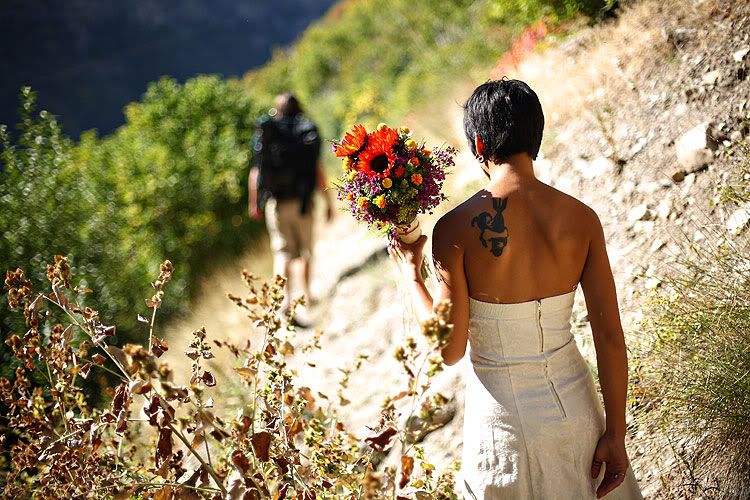 And then they went to Aruba to scuba dive among other things. ; )
If you're dying to see more images and you want to buy a few for your very own click
here
.