You'd think that maybe I would be embarrassed to admit that I had to shoot retakes but the truth is, they are an unspoken part of the photography game. (Game?! Did I just say game? As in this is all a game to me? Oops, I guess the secret is out.) I feel good about the fact that I guarantee happy clients and great photos. Obviously my goal is to get the job done the first time around but I also want my clients to LOVE their photos. The first round of pictures for the Crofts family went over well with the exception that they weren't
loving
any of their family shots. Sad!!
We had to fix that. So we went out again and just focused on the fam. I think the fact that we had all gone through the process once before really helped. The family just melted into each other with ease and natural affection. The love that they have for each other just came pouring out. The comfort level they achieved in front of my camera really helped us to get some beautiful photos. I love these images so much that I might just blow them up large and hang them on MY wall! I hope they feel the same way. I'm crossing my fingers. :)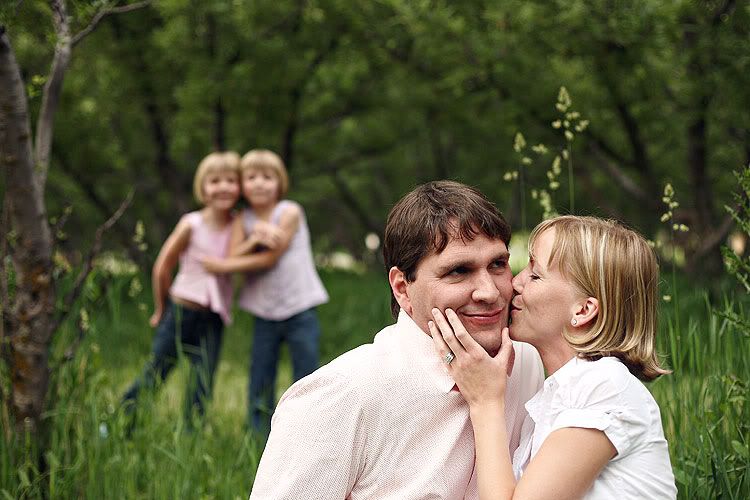 I had to post this picture of the girls getting "cheeky". Haha!