Last night I went to see Bon Iver and Jenny Lewis play at the Gallivan Center in downtown SLC. I went with my girls, Kristin and Leah and left my kiddies at home with Steven for the evening. We brought an upscale picnic lunch of baguettes with soft cheeses, fresh veggies with homemade hummus, fresh mango slices, and a chocolate zucchini cake that some people thought were pot brownies. :) There were many familiar faces in the crowd including most of my siblings. I even heard a rumor that my mom was there although I didnt meet up with her because the crowd was huge and once the music started I was pretty much stuck in my place. Now, I'll admit, I was one of
those
people that my sister Ashley looks down upon. That being one who just came up for the free concert and had never heard any of Bon Iver's music before the show. Even though that put me a lowly group of people, with maybe only the toothless drunk guy and his drunk girlfriend grinding in front of us all night, in a lower bracket than me, I came away delighted that I went. I was blown away, just completely astonished. The music was so beautiful and compelling. I was entranced. Here are some pictures from the evening.
Our fancy feast, and I'm not talking cat food.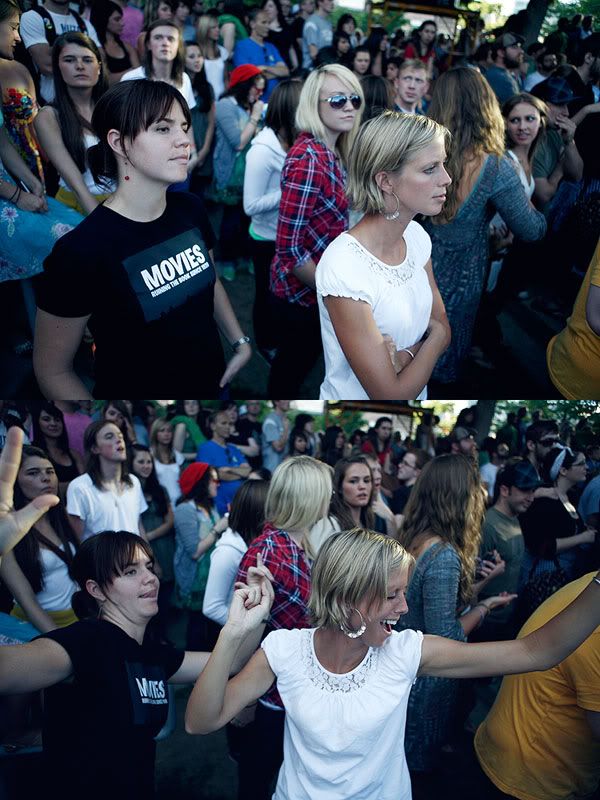 This was taken during Jenny Lewis. After the ho hum feeling we were left with after the first shot we decided that we needed to jazz it up a bit.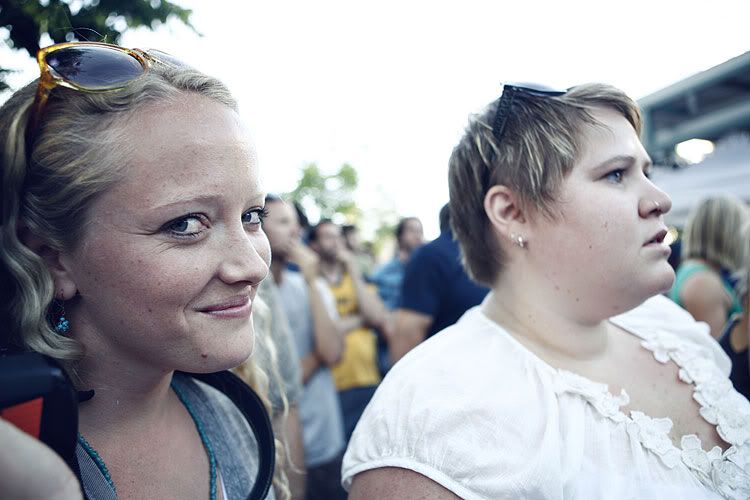 Ashley and Erin, a small miracle that we actually ran into each other in the vast sea of people.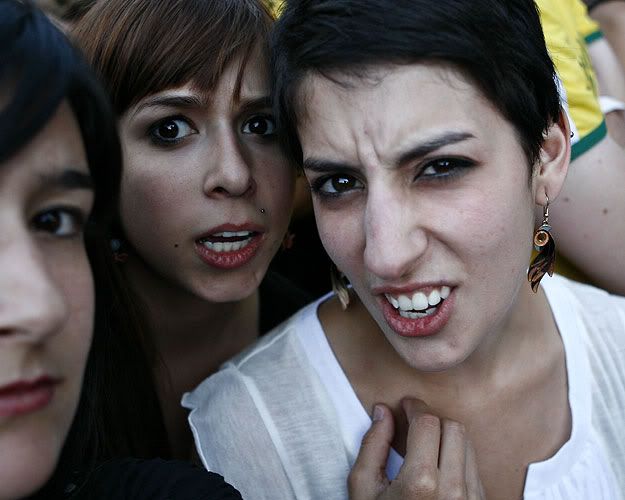 The funniest thing about this picture is that this is how we really look. We weren't trying to look ridiculous. The camera caught our true natures. Notice how I discretely cut myself out of the picture. :)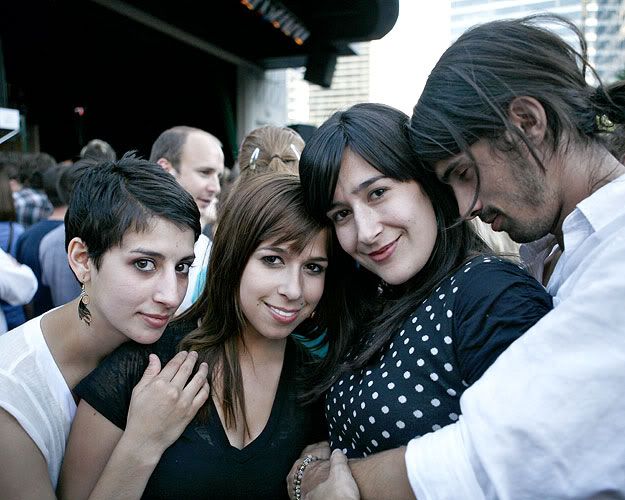 The Saenz Four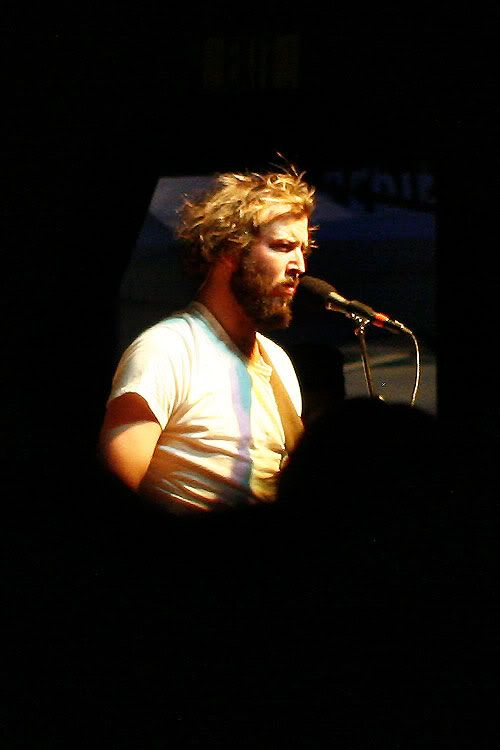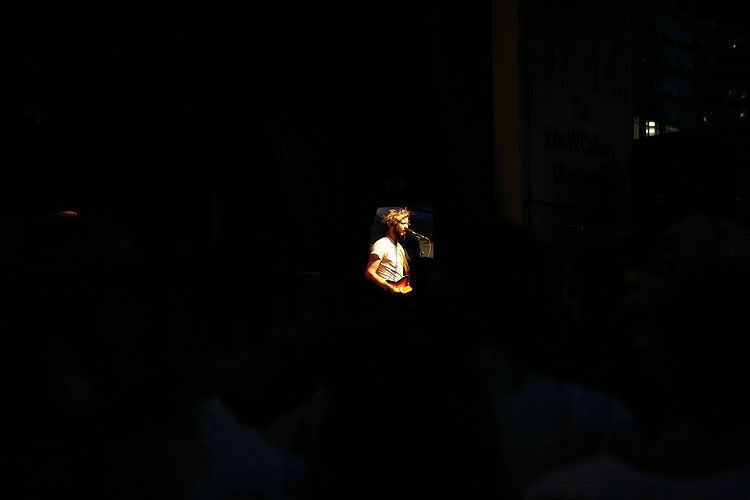 Happy Winter