Last night I went to Justin Hackworth's 30 Strangers exhibit in Provo. It was amazing! If you follow Justin's work you probably saw a lot of the images from this project on his blog back in April. They were very striking on the web, right? You liked what you saw, right? Well seeing them them in print, framed, and hanging on a wall was a completely different experience. They were POWERFUL and COMPELLING . I was personally impressed by the level of creativity he was able to apply to fairly similar portraits taken in the same space, day after day. That is not easy to do and yet every image was unique and very much had its own mood. If you were not able to go to the show last night, go to it tonight and see what Im talking about. You will be blown away.
Justin asked me to take pictures of the crowd and I was happy to do it because truth be told, I probably would have done it anyway. :) There were so many nice and interesting people there to visit with that I did at least as much talking as I did photographing. It was such a fun night and I thoroughly enjoyed myself.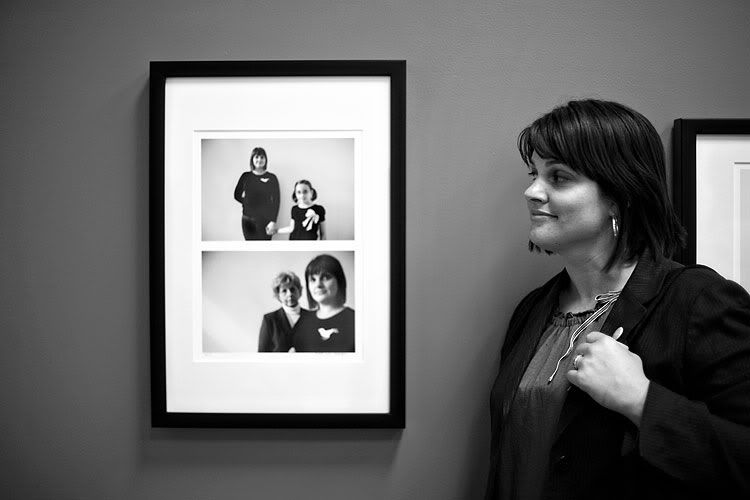 These water bottles were so funny! My favorite is the one on the left that reads..."This water comes from some tall mountains somewhere blah blah blah. Natural refreshing pictures come from Justin Hackworth."