Is this disaster as fresh in your mind as it is in mine? Probably not, so here is your reminder.
Once we got to the haircutting salon, I got much of the same reaction from her except that this time she was crying because she finally realized what had to be done to fix the problem.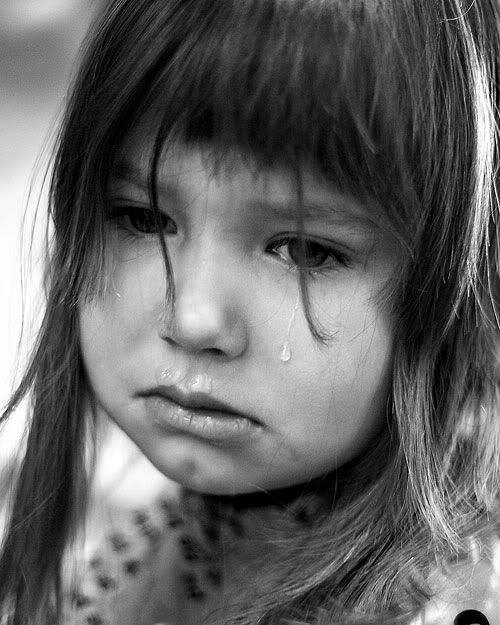 That single tear about broke my heart, but then I saw what was emerging and I couldnt help but smile. Her hair began to take on a new and unexpected shape and I started to get so happy!!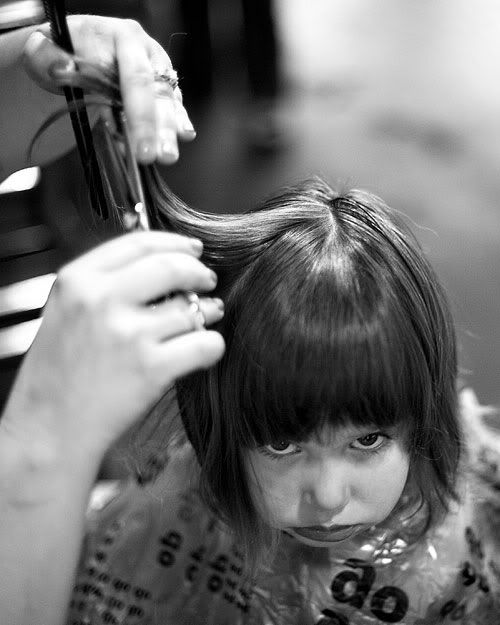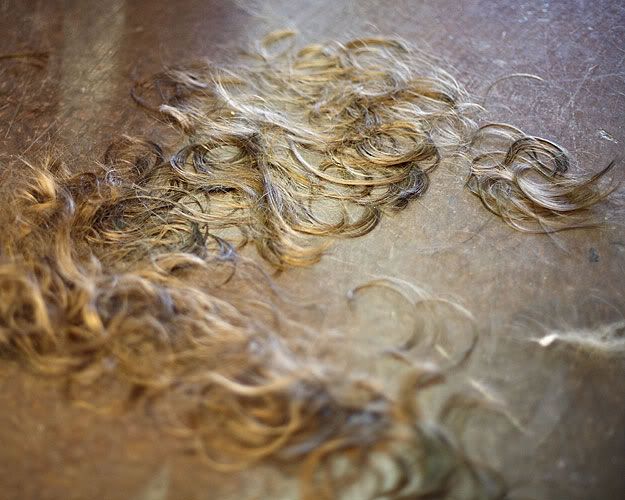 Then finally, after she had lost a good six inches of hair from her pretty little head, we ended up with...
This adorable A-line bob! I couldn't be more happy with the results. I don't think I ever would have gone for this style on her without her taking things into her own hands, but I absolutely LOVE this look on her.
She likes it too. :)