Okay, so I know I just barely posted a potty conversation that I had with Sophia earlier this week. I'm going to post another one.
I don't have to deal with diapers anymore which is great and I'm not complaining but I'm still wiping bums so I'm not totally off the hook yet. So tonight is goes down like this,
Sophia yells at me from the bathroom while I'm working on my computer. "Mom, I need a wipe!"
"Ok hang on a minute." You should know, I hardly ever get up at first command.
Almost instantly her reply is, "No. Now!" You see, she knows this about me.
So I yell, "Ok, in a minute."
"No now!"
"In a minute."
"No now!"
"In a minute!" You get the idea. I was actually getting kind of annoyed by her attitude, especially considering the act she was demanding that I perform.
Then she yells the following.
"Humans are supposed to wipe their childs."
With a smile, I immediately put down my computer.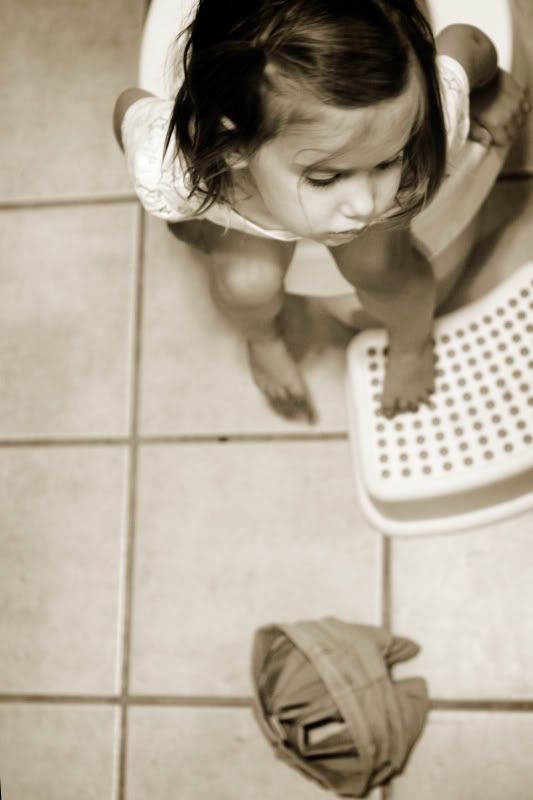 I
am
a human after all.