My good friend and photographer extraordinaire Leah Wright held her first photography workshop today. I asked if I could document it for her. She graciously allowed me to photograph the event, even though it meant that she was in front of the camera instead of behind it. I am also confident that my favorite picture is sure to be her least favorite.
Congrats on a job well done.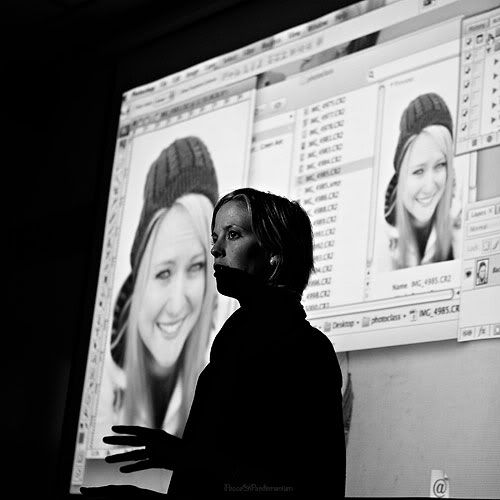 Did I mention she's running in a half marathon tomorrow? She truly is super woman!