Yesterday my mom, my daughter and I went to see
Justin Hackworth
. This was such a FUN experience. It was great for me to be on the other side of the camera. Now I know what you all go through! I stressed for weeks about what we would wear, I was in a frantic rush to get to his studio on time, and once he was ready to take pictures I was SO NERVOUS. Sound familiar to anyone? In fact, he wanted me to close my eyes for a picture and then had to ask me if I could make them not shake. Yes, that's right, even my eye lids were shaking. The best part about the experience (besides the incredible images from our shoot) was meeting Justin. He is such a cool guy, a very talented photographer, and a fast friend.
And now for that surprise I mentioned. He let me turn the tables on him! Now see what happens when the
messer
becomes the
messee.
Muahhaaahaaa...
FYI...This image was focused directly on the camera which made it possible for me to see that he was set at f1.4 1/250 for this picture. :) Incidentally, I was at 1.4 1/160. Just for reference. I love knowing these little details.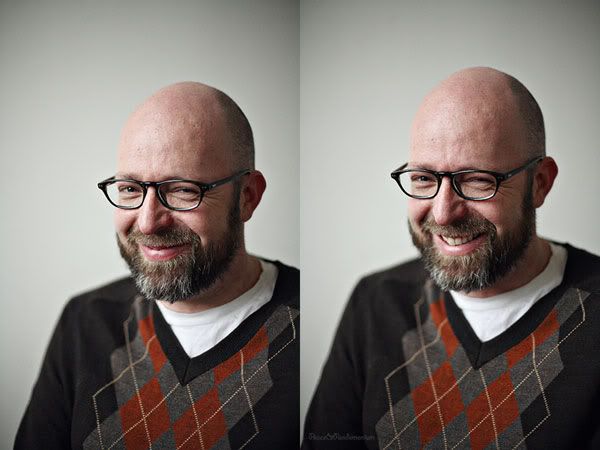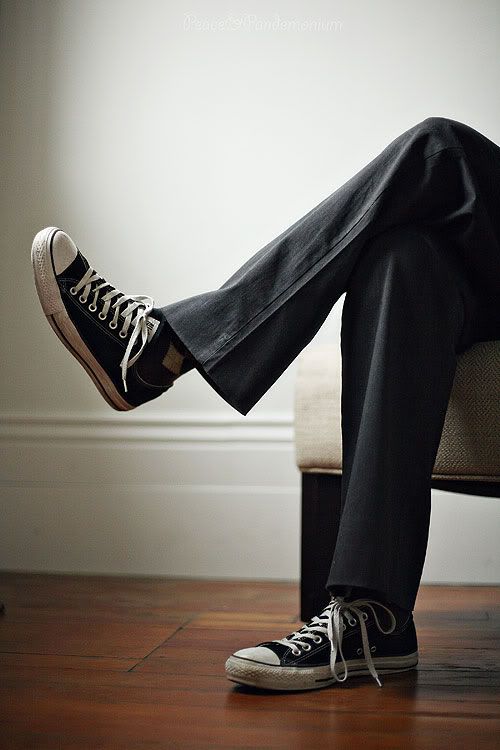 To see his incredible images of us, visit his
blog
.
While you're there, be sure to check out his latest 30 strangers project entitled Mothers and Daughters. It is fantastic.