I love forsythia! I love how it ushers in spring.
I took this with a tilt shift 24mm 3.5L lens. I'm experimenting with it and truth be told I don't really know what I'm doing yet..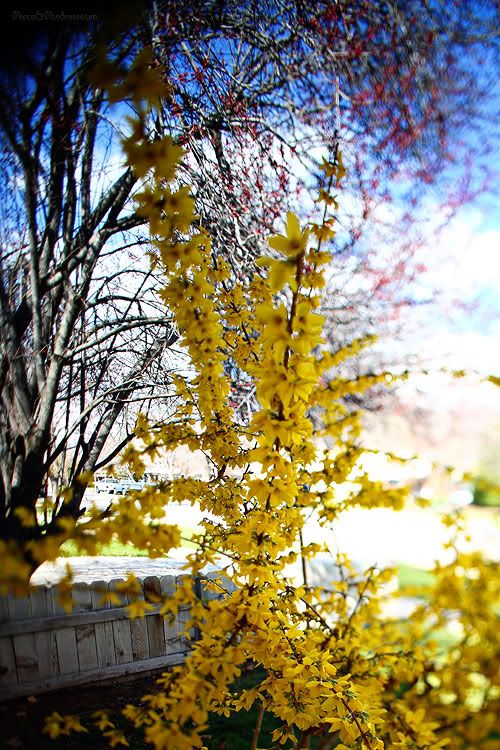 I think this is a pretty picture despite my lack of knowledge as to how I actually got it.