It's been a while since I was tagged with something that I actually wanted to participate in but this was too fun to ignore so I'm doing it.
These are the rules:

1. Go to your documents/pictures
2. Go to your 6th file
3. Go to the 6th picture
4. Blog about it
5. Tag 6 other friends
6. Smile! Here is the 6th pic in my 6th file.
Had this folder held something that I had already posted here I probably wouldn't have followed through but in fact, my sixth file holds all the pictures from my photobooth or as my kids call it,
funny faces
. This is how my kids entertain themselves. Oh who am I kidding, this entertains me too. This is my 6th picture...no kidding!
I cant stop laughing at this!
Because these are so fun, I decided I post a few more pictures from this 6th file for your viewing pleasure. :)
Matias really gets a kick out of this!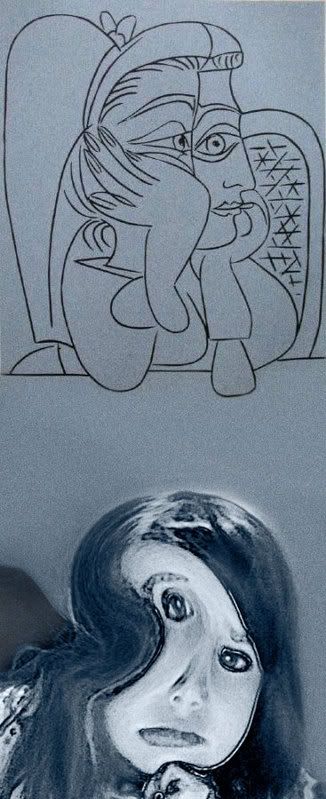 This twisted contemplative picture of Sophia reminded me of this painting by Pablo Picasso. So for fun, I did some editing to my picture to be somewhat comparable.
I love these.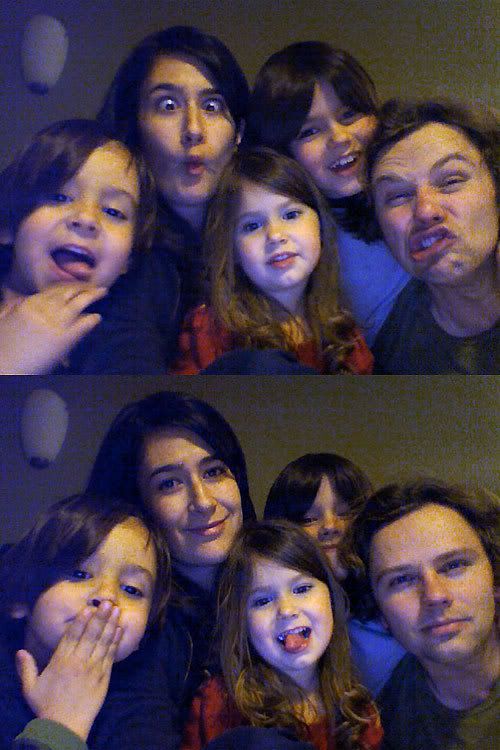 A little family fun a couple nights ago.
Wow! That was FUN! I now tag...YOU!!!
Labels: family