When we gathered in the backyard of the Andrews home to take family portraits, I don't think they quite expected me to drag them out into a foot of fresh powder for pictures. Thankfully they were good sports and I cant get over how much I love this picture.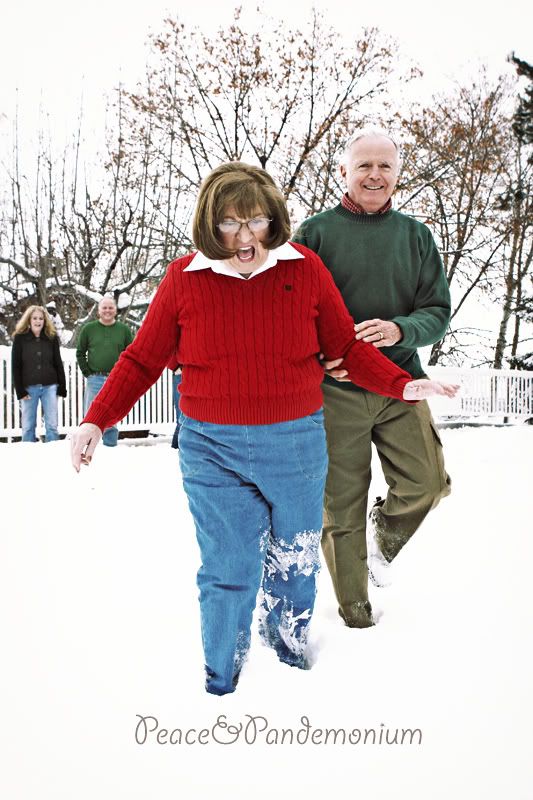 There are a variety of pictures that turned out nicely but these are the two I really wanted to post. They are technically unsound. I didn't have my shutter speed high enough so there is some unfortunate blur, but the spirit of these pictures delight me. Encouraging this group of adults to do something so silly and childish like jumping for a picture...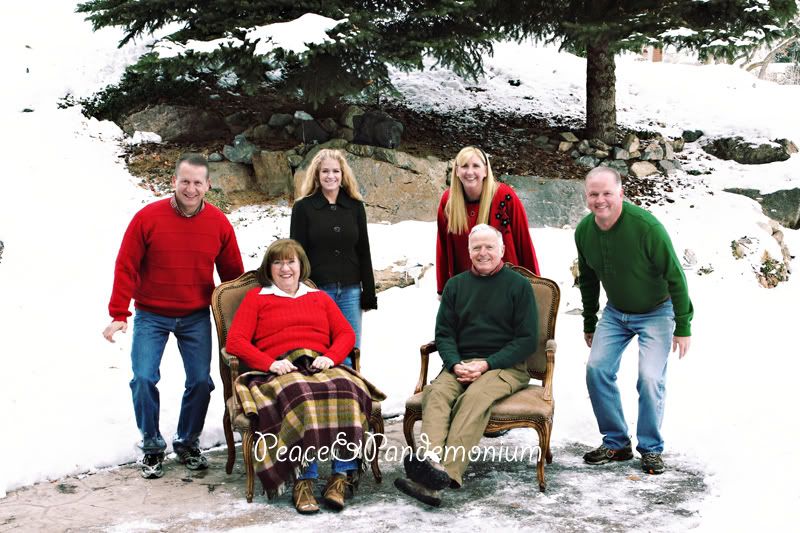 ...and then watching as they let it all go and jumped repeatedly like little kids was like watching them revert back into childhood. The light in their expressions is so natural and fun. I am completely charmed.
Thank you Andrews family for the opportunity to spend the afternoon with you. I will be posting your gallery ASAP!