I'll describe how I feel about Twilight in three words and I'll even throw in a little alliteration for all you fancy folk.
FUN.
FANTASTICAL.
FANTASY.
and now for some footage. : )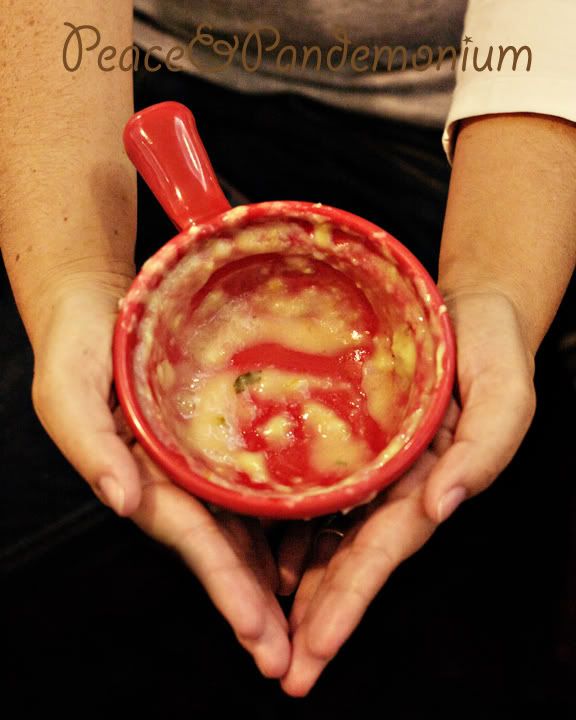 The forbidden bowl of soup...this was Lorena's idea. Isn't she a genius?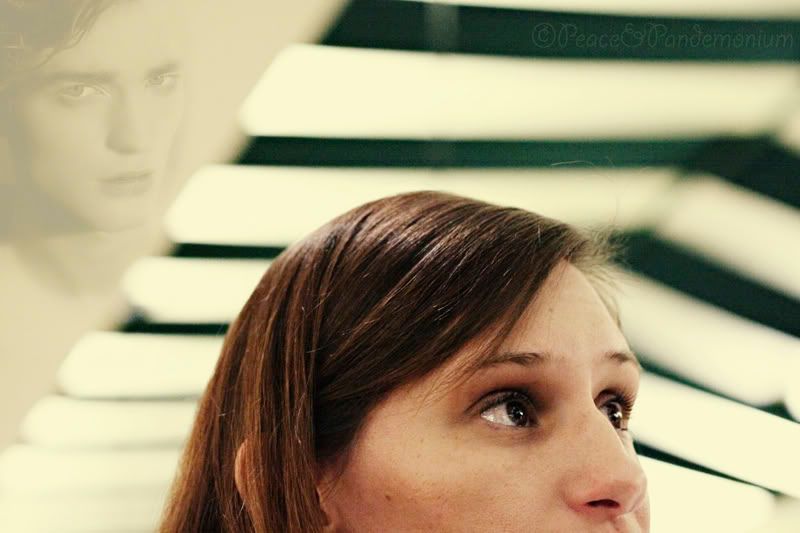 Michelle was dreaming about Edward. Oh who am I kidding? We all were. It's hard not to. He's DREAMY!
I couldn't help but capture the irony! "How long have you been 17?" "A long time."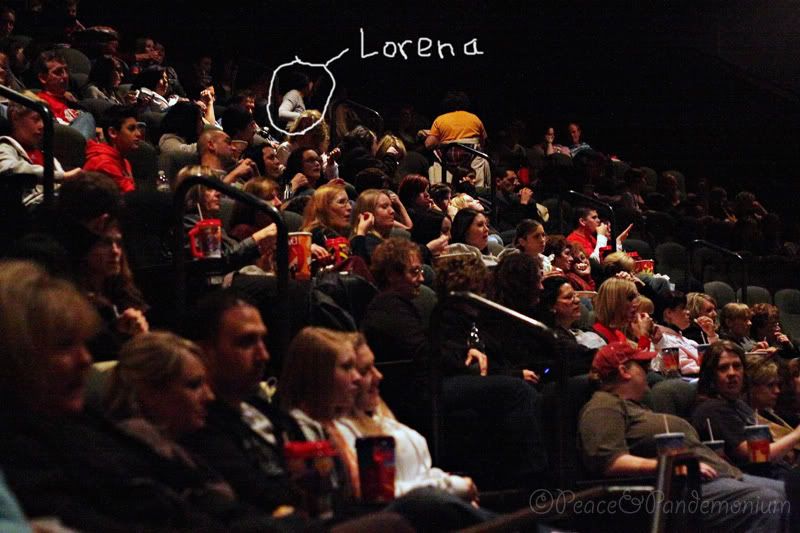 Sweet seats for the flick. Hurray for advanced tickets!
We had such a blast!! The Forks High baseball shirts were handmade by the lovely Lorena and Carol. Apparently I didn't place my order in time and therefore didn't get one. :( They say Cullen 17 on the back.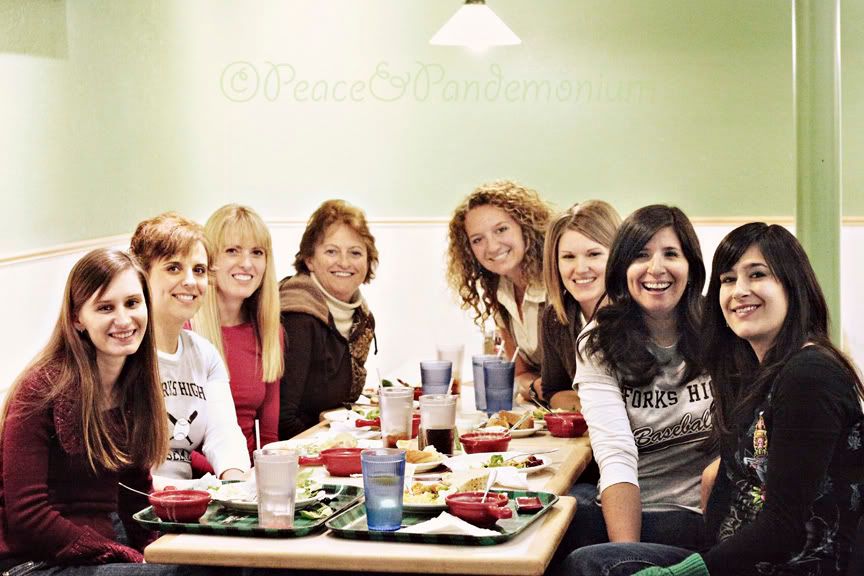 Michelle, Carol, Stephanie, Kathy, Meagan, Ashely, Lorena, and me.