The creativity isn't overwhelming but just imagine this...
I carefully prop the tripod in its place. I try not to knock the whole thing over as I press the button and quickly run over to the position that has been intentionally left open for me. Quite a distance. Hurry, hurry!! I manage to smile just in time for the picture to snap. Then I run back to the camera and repeat. Over and over and over again. It was very athletic and quite tiring. Taking pictures is how I get my cardio! ;) Especially when my kids start to get bored and stop
following orders
...I mean stop obeying my kind requests to HOLD STILL and SMILE!!! : )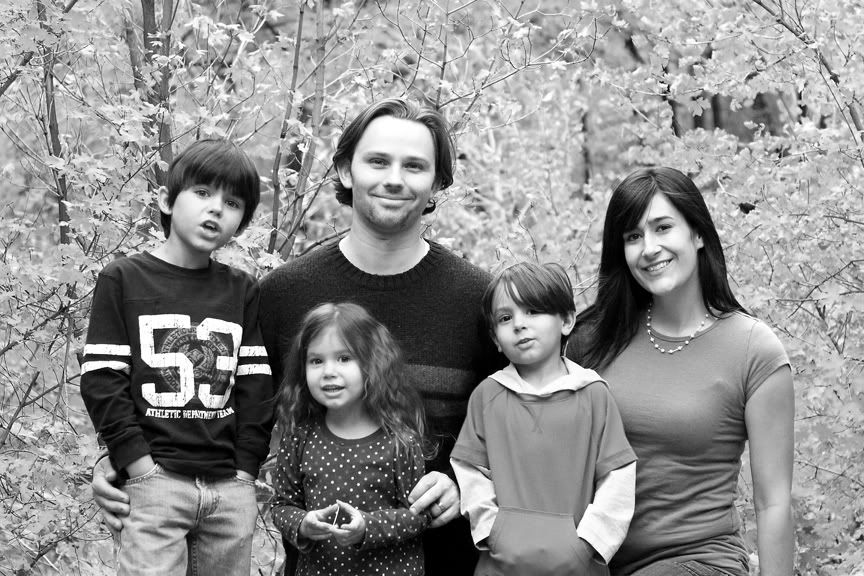 The same smile on Steven and Isaiah gets me every time! Oh the love!
This moment, this love comes to rest in me, many beings in one being. ~Rumi