One of the activities my family did together last weekend was to watch Skyler compete in a chess tournament. We went to Salt Lake Community College to watch him play and show him support. I took some pictures but every time my camera snapped I felt so embarrassed. Everyone was so deep in concentration and I didn't want to disturb the players.
My family is very political. Everyone has very strong views politically and thankfully we all mostly agree. Some way more than others. : ) Ashley and Joseph traveled to Colorado for the Obama campaign to make calls and try to sway voters and convince people to get out and vote. I was so proud of her (and him). Living in Utah makes getting your vote to count a tricky thing but Ashley figured out the loophole. Convince someone else, somewhere else, to vote for your candidate.
While waiting in the student center for Skyler to have a break, we found our esteemed presidential candidates and had some fun with them while we passed the time. Chess is kind of boring it would seem. : )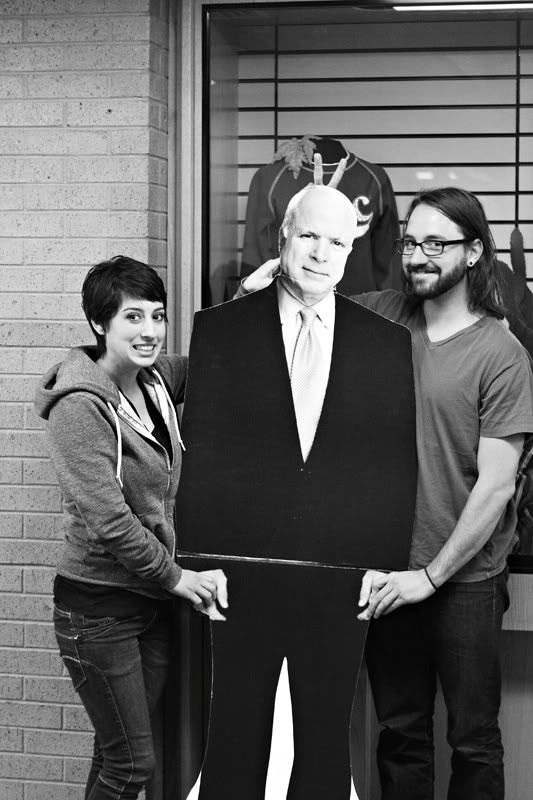 Ashley getting a little lovin' from Baby Boy, I mean B.H. Obama.