I was just thinking how much I love having a superhero around the house.
Matias has been growing and changing so much lately. He is in preschool three days a week and loves every minute of it. One of his favorite things to do is to practice his handwriting. He is getting really good and writing vertical, horizontal, and diagonal lines. His sense of humor is developing and sharpening everyday and I'm not kidding when I say that this kid makes me laugh on a daily basis. He has such an irresistible personality, I'm like putty in his hands majority of the time. I guess that's the effect that a superhero has on me.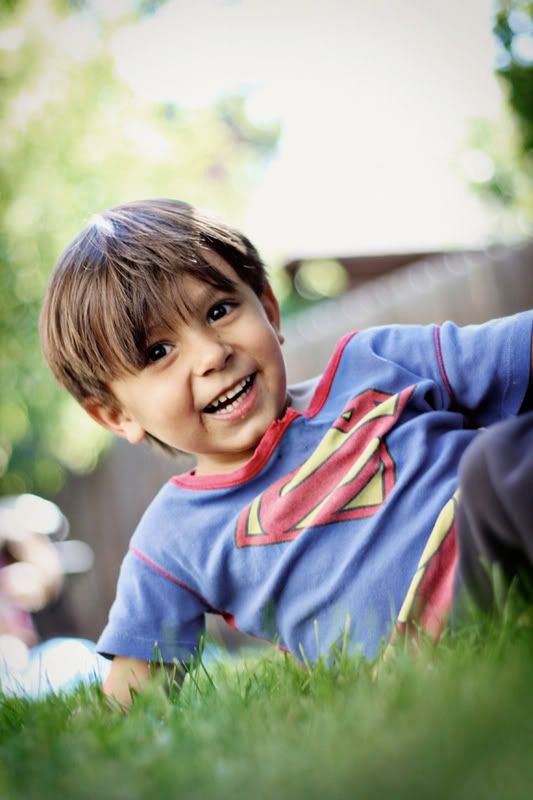 Even when he picks his nose.
However, not as much when he eats it afterward.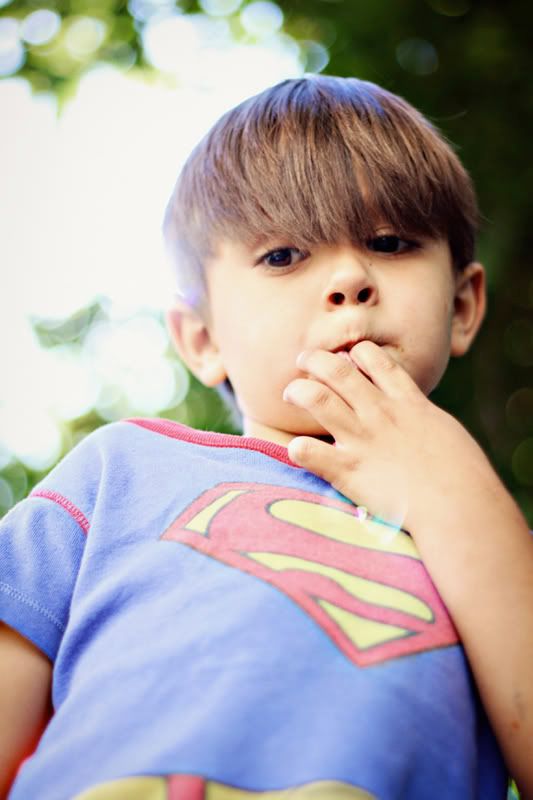 Hopefully he grows out of that???
By the way, if you want to enter another giveaway head on over to
Jenny's Happy Life
. She's a funny lady and I'm meeting requirements here. : )