Sunday was the first official day of our 2008 Haddock Family Reunion. After church we gathered at Gramps and GG's house for a special Fathers Day dinner. While the finishing touches were being put on the meal, the kids played outside. Isaiah and his cousin Kailey discovered a dragonfly that was trapped in the screen porch. They were fascinated by it and frankly, so was I.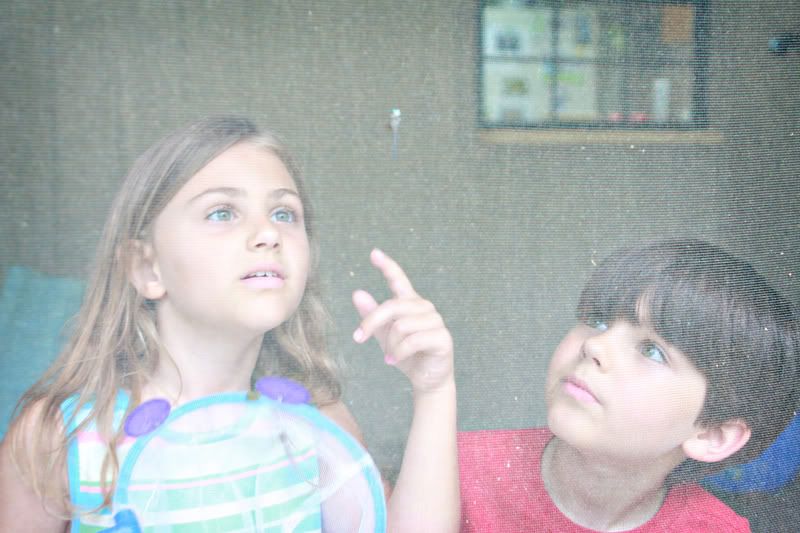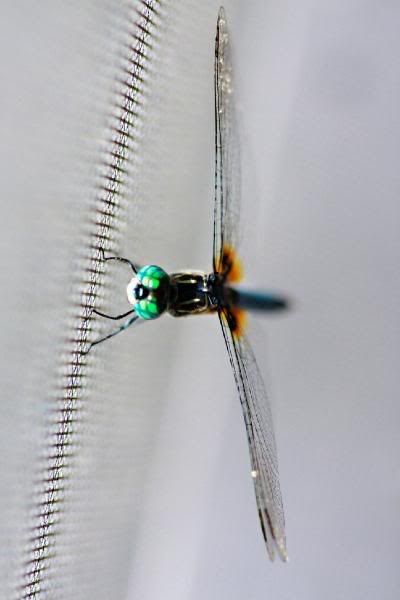 Matias started a catch phrase at dinner that caught on like wildfire. He usually says random things like most little boys do. I warned Angela that her kids might end up saying things after we left that they may not have ever said otherwise. My prediction became reality when Matias blurted out at dinner, "Take off your head and put it in the garbage." Why, you ask? I have no idea but the kids thought it was hilarious. They were laughing and repeating it, and the next thing we knew, it became the most oft repeated phrase during our whole trip. Even the adults were saying it. I felt that it spoke to me particularly because for some reason (I think because I wasn't drinking enough water), I got a pounding headache every evening. I felt that Matias' words echoed my thoughts exactly.
After an incredibly delicious meal, we went to
Lake Alice
on the University of Florida campus. After scanning the water for a long time with turtles as the only wild life in sight, we finally caught a glimpse of this little guy. He came right up to us and just sat suspended in the water while we all oohed and ahhhed over him. I got bored before the others and wandered off much to my dismay because as soon as I left he apparently ate a fish that was swimming in the water next to him. Man, I would've liked to have seen that.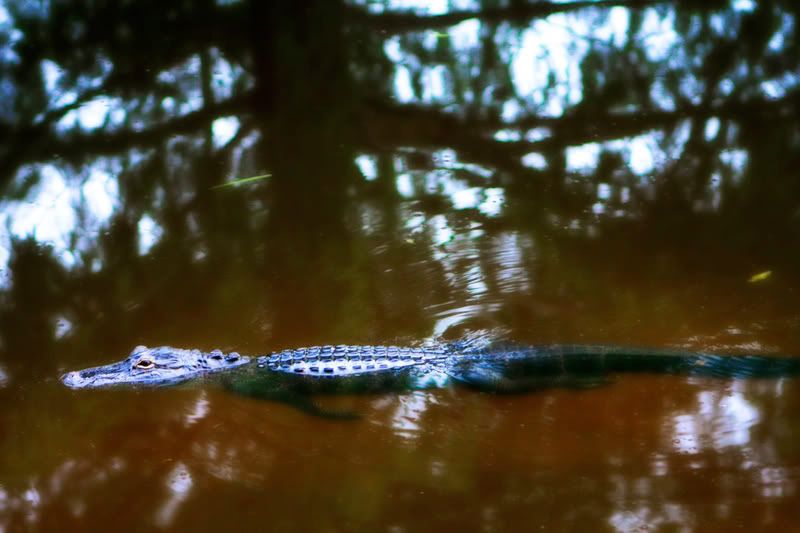 Before dusk we walked across the street and patiently waited to see the bats leave their bat house. We waited for a long time but minutes before dusk it started to rain. We decided to leave early in favor of not getting soaked. We went back the following night and we're able to see the bats leave their house. It was underwhelming. I've seen it before where it was a crazy flurry of activity all at once but on this night they kind of trickled out and it wasn't all that exciting. Oh well, whatcha gonna do?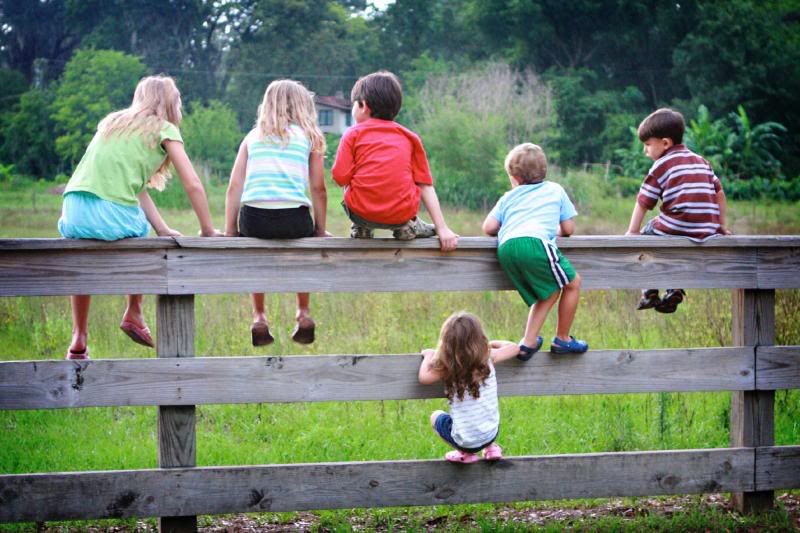 My kids were so happy to be spending time with their cousins. These are the kids of Steven's oldest brother Jim and his wife Angela. Danielle is their oldest, she's 9. Kailey is a couple of months older than Isaiah. She just turned 7 in May. Cameron is 3 days
younger
than Matias (and a good 3 inches taller). Evan is the youngest but not even close to the smallest. This kid is tank and that is an understatement. He isn't even 2 yet but he towers over Sophia and gave Matias a run for his money. My kids adore their cousins and we all wish that we lived closer so that we could play all the time.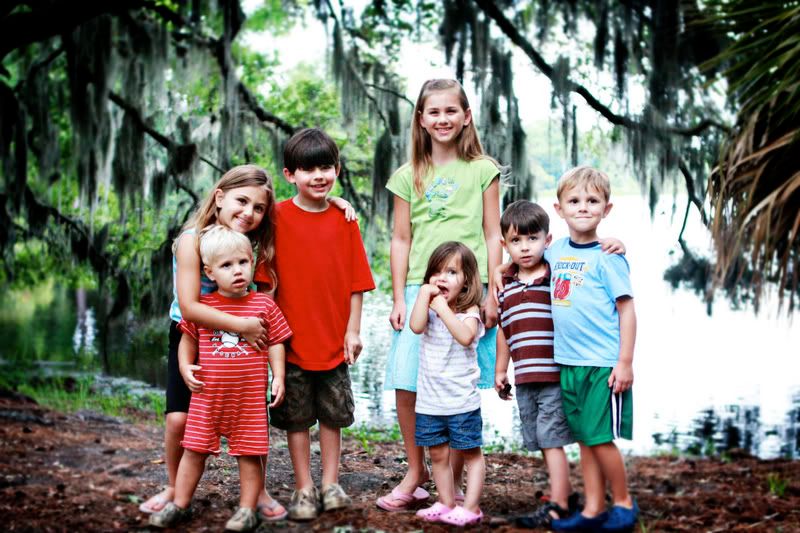 Since I didn't get the chance on the actual day to wish my hubby a public Happy Father's day I'm going to take my opportunity now. I am so grateful to have Steven as my husband and the father of our children. He is and has always been such an amazing dad. Its a gift that he delights in. He adores our kids and knows how very blessed we both are to have each one of them in our lives. He is kind and patient, far more than I am, and willing to do whatever it takes to make our babies feel special. He does the same for me and always manages to make me feel loved and protected and safe. I love this man with all my heart and I feel honored to be his wife. I love you Steven. You make my world go 'round.
4 out of the 5 Haddock men pictured here from left to right...Jim, Greg, Ed and Steven.
***On a side note, I'm changing the size of the horizontal pictures because on some of your computer screens these images are being cut off. Double click to see the full size if you'd like to. : )***