Today was the 1st grade career day. Isaiah had to write three clues to help his classmates guess what career he wants to pursue when he grows up. His clues were:
I study fish.
I live by the beach.
I help fish and other sea creatures be safe.
What am I?
In addition to revealing three clues, he had to bring props to help illustrate his desired profession. This was Isaiah's visual interpretation...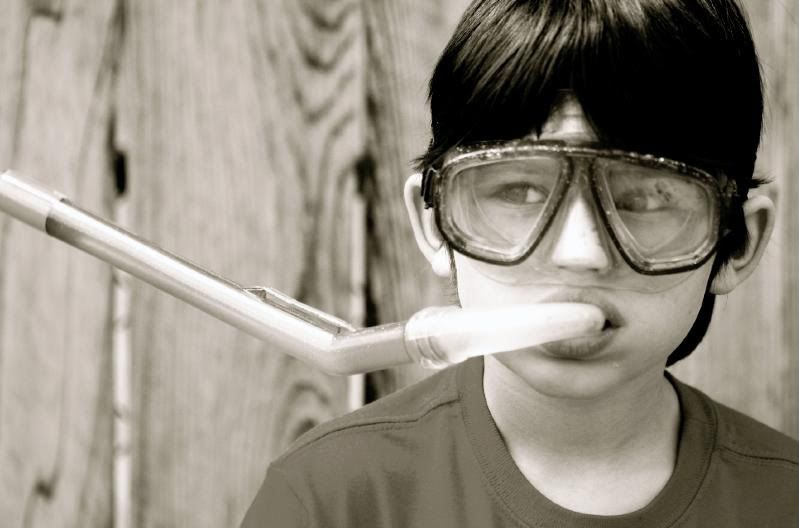 Can you guess what he wants to be when he grows up? I'll narrow it down for you. These were some of the guesses he received, all great, but all wrong.
A snorkler. (which makes sense)
A scuba diver.
A swimmer.
A shark tackler.