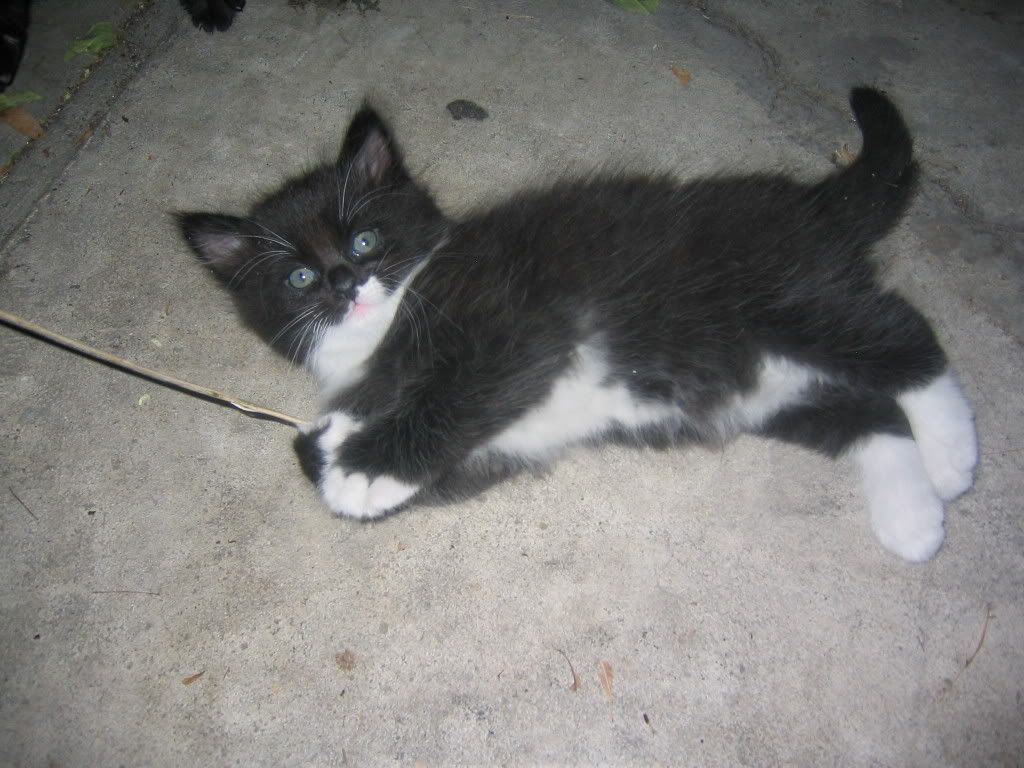 Meet Gus. Isn't he cute?! Sophia got Gus when she turned two and we have enjoyed this kitty ever since. He is the most "human like" animal I have ever known. He is affectionate and needy, he is just like one of my kids! He purrs continuously, seriously, I've never had a cat who purred as much as Gus. I sometimes call him the "make-out kitty" because he has a thing with licking. If you put your finger near his mouth he will lick you...almost like a dog. Ever since he was baby he would lick me. My hands, my face, even my ears. He still does, but he has learned that licking my ears is not acceptable!! It freaks me out. : ) He is very gentle and willing to let my kids drag him around without ever protesting. I love having a cat that is as smart as a dog but independent enough that I hardly ever need to worry about him. He's such an awesome cat! We love our Gus Gus!
Gus was working the camera! He kept rolling all over the floor striking a pose.
How he managed this pose, I'll never know.